Investing in ocean solutions:
An introduction into
Schmidt Marine Technology Partners
Mark Schrope
Schmidt Marine Technology Partners
Schmidt Family Foundation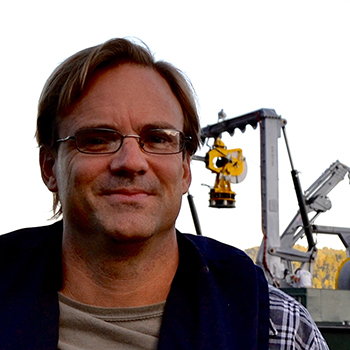 Wednesday, January 11, 2017
Pacific Forum—11:00 a.m.
Schmidt Marine Technology Partners (SMTP) operates on the premise that marine technology offers great potential for ocean conservation, but has traditionally received far less support and recognition than needed to fully capitalize on that potential. Our program was created to take steps toward correcting this. We are a relatively new program of the Schmidt Family Foundation with two main missions: 1) to directly support the development of ocean technologies with compelling conservation and research applications by providing grants and investments as well as business support services, such as legal and accounting help; and 2) to offer opportunities for better connection and coordination within the marine technology field, and to facilitate connections to new resources outside the field. Besides explaining the basic components of the program, this talk will cover some of the observations that inspired its creation and will outline ways MBARI and SMTP might collaborate in the future.
Next: January 18, Julia Sigwart