How small-scale animal-fluid interactions have large-scale implications
Kakani Katija
Postdoctoral Fellow
Monterey Bay Aquarium Research Institute
Wednesday, January 18, 2017
Pacific Forum—3:00 p.m.
All biological and physical processes in the ocean are governed by the physics of fluid motion. Understanding the constraints that the fluid environment places on organisms is an important step to understanding how marine systems function and how they will respond to a changing ocean. Fluid motion in the ocean cascades from large, global-scale currents to microscale flows generated by swimming zooplankton. While the oceanographic community has successfully developed tools to measure global and mesoscale fluid processes, these methods cannot adequately characterize fluid motion at size scales most relevant to the vast majority of organisms in the ocean. Here, I present efforts to address these technological needs through the development of novel instrumentation: (1) SCUVA (self-contained underwater velocimetry apparatus) and (2) DeepPIV (particle image velocimetry). These technologies have been used to elucidate the ecomechanics of swimming jellyfish and filter-feeding larvaceans, yielding astonishing results that may alter perceptions of how small organisms affect large-scale oceanic processes. Plans to develop next-generation platforms to characterize biological-physical interactions in the ocean will also be presented.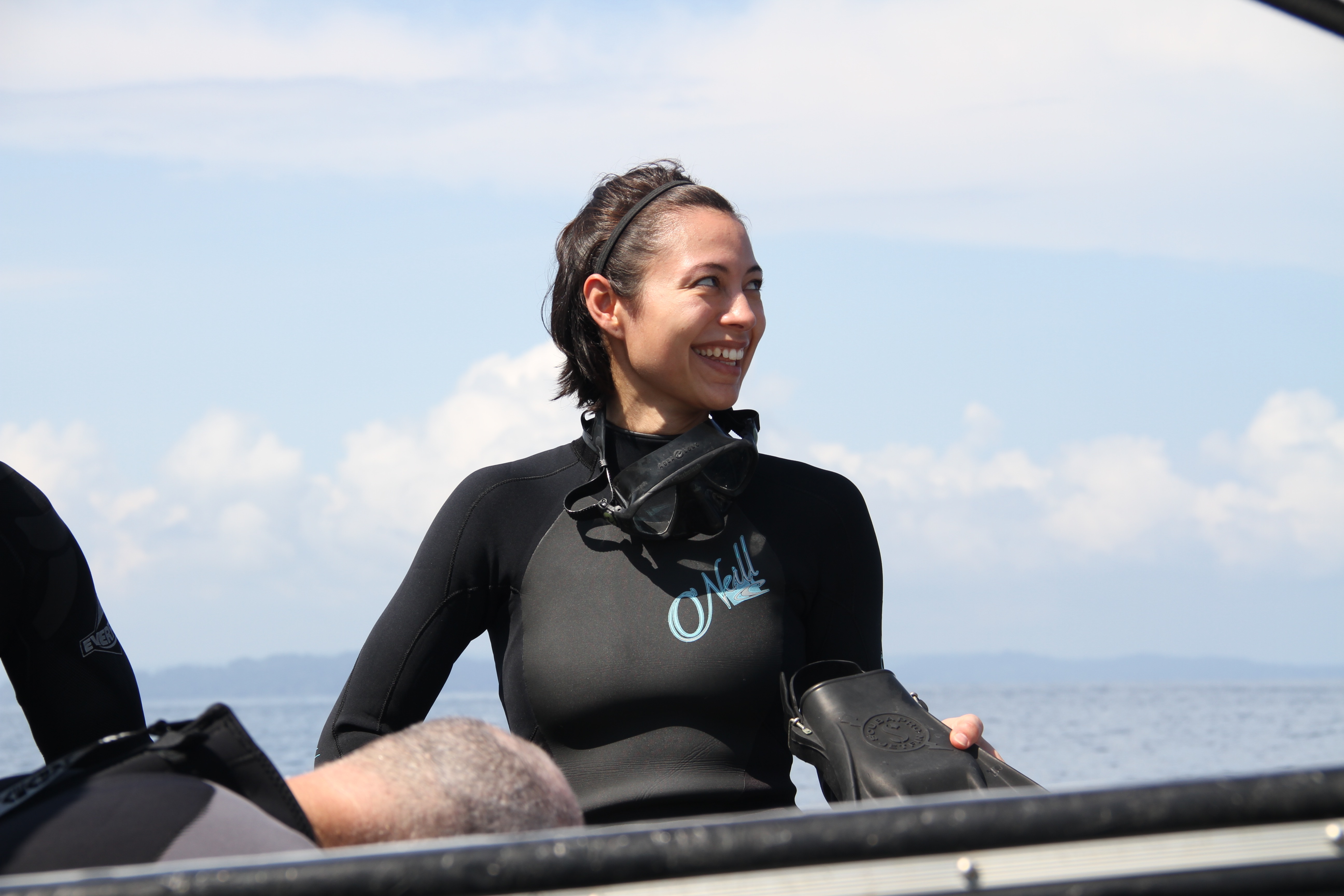 Biography:
Kakani received her PhD in bioengineering at the California Institute of Technology and specializes in biological fluid mechanics and in situ imaging methods. She is currently a postdoctoral fellow at MBARI, with funding provided by the David and Lucile Packard Foundation, the National Geographic Society, and the National Science Foundation's Instrument Development for Biological Research and Ocean Technology and Interdisciplinary Coordination programs. Kakani was named a National Geographic Emerging Explorer in 2011 and a Kavli Research Fellow in 2013. When not in/on the lab/ocean, she can be found with her husband and dog roaming around the West in a Volkswagen Eurovan Weekender.