Researchers study geological, chemical, and biological processes that occur around deep-sea hydrothermal vents, where superheated water flows out of the seafloor.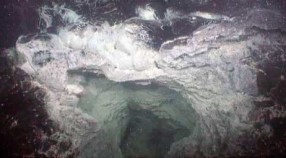 Hydrothermal vents are important for many reasons, including global fluxes of elements, deposits of economically-valuable minerals, and diverse assemblages of previously unknown animals and bacteria that are supported by the chemically-rich waters emanating from the vents.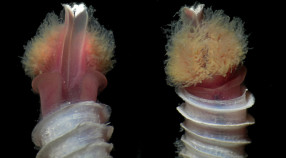 Analyses of DNA sequences from nuclear and mitochondrial genes have allowed us to reconstruct the recent demographic history of species. Rates of gene flow, geographical patterns of differentiation, and interspecific hybridization have been documented now for a number of deep-sea animals that live at vents and seeps.