Biophysical impacts on marine trophic structure: Ideas and new directions
Brock Woodson
University of Georgia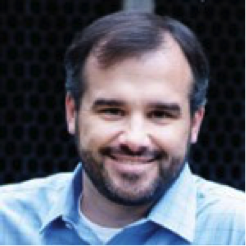 NOTE: DAY AND TIME CHANGE
MONDAY, February 6, 2017
Pacific Forum—10:00 a.m.
The effect of the physical environment on the living environment is a key aspect of marine ecosystem dynamics across scales from microbes to whales. My research has focused on biophysical interactions in the ocean to understand the impacts of oceanographic processes on marine ecosystem production and trophic structure. Throughout my career, I have used my background in engineering to design laboratory experiments, in situ instrumentation, and models to illuminate such interactions. In this talk, I use three vignettes from my own research to illustrate how engineering can help our understanding of marine ecosystem dynamics, and to highlight the need for technologies that can provide sustained observations of marine biophysical interactions. Such observations will be critical to our efforts in marine conservation and understanding ocean responses to climate change.
Next: February 22, Tom Guilderson