NOAA, University of California, Santa Cruz
Genetic analysis reveals patterns of life history variation in fishes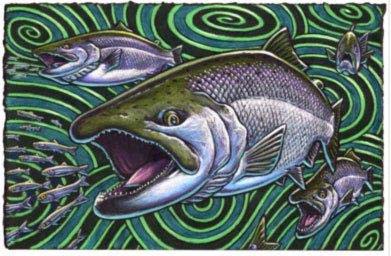 Wednesday, February 18, 2015
Pacific Forum—11:00 a.m.
The use of molecular population genetic data and analytical techniques allows the investigation of elements of animal life history that are difficult or impossible to understand in other ways. This is because they describe lines of descent at multiple scales, from ecological time, elucidating direct family relationships, to evolutionary time, delimiting reproductive populations and species. I will describe the application of such techniques to the understanding of life history variation in two groups of fish that inhabit Monterey Bay and the ocean beyond: salmonid fishes and rockfish in the genus Sebastes. I will detail how a combination of population- and individual-based analyses allow inference about everything from family-level patterns of ocean exit timing of steelhead, population-specific ocean migratory pathways of Chinook salmon, to species-level patterns of paternity and speciation of rockfishes in the nearshore ocean in both the northern and southern hemispheres.