Elkhorn Slough Nitrogen Case Study – Data Visualization
Collect your data
Use the LOBO buoys nearest to your projected locations to collect whatever data is available to help you understand the slough ecosystem and nitrogen cycle. [Click on "Network Status" on LOBOViz page to see buoy map.]
Examine some real-time or archived data from the LOBO buoy closest to your chosen location. Use the LOBOViz website to collect environmental data. This data visualization page allows you to access real-time data from the Elkhorn Slough and includes a variety of variables.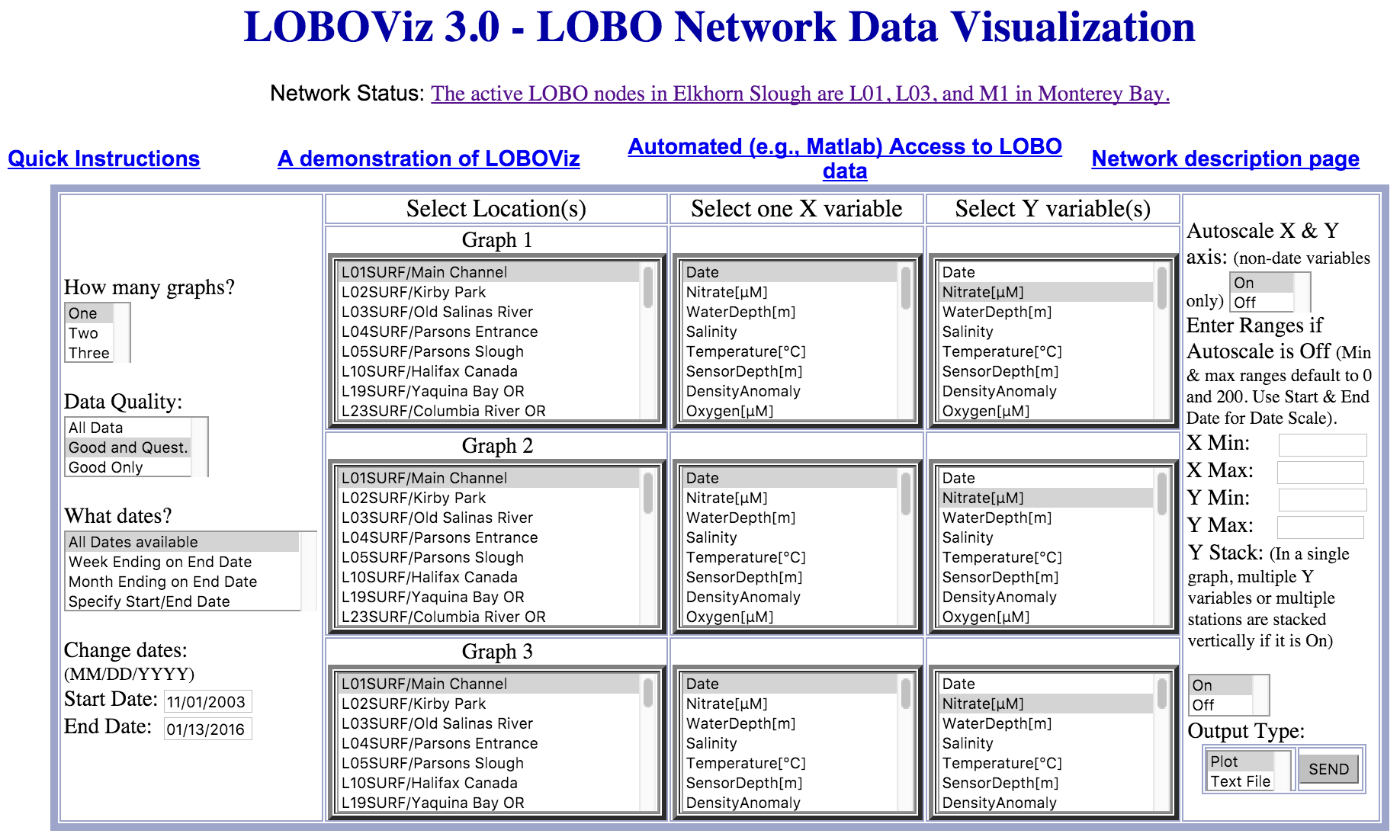 Select one or more buoy locations and variables for your X and Y axes.
Choose a date range to view.
Select whether you would like to view a plot or download a data file to graph on your own.
Click SEND to generate your results.