Earthquakes and landslides
Some geologists study undersea geologic faults—places where rocks in the Earth's crust slide past one another. Sometimes this sliding produces undersea earthquakes, which damage structures on land and can also cause tsunamis and landslides.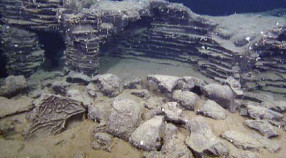 The great majority of the Earth's volcanism occurs at spreading centers, most of which are under the ocean, forming the mid-ocean ridge system where new ocean crust is being created.
Dec 9, 2013 – About 65 million years ago, an asteroid or comet crashed into a shallow sea near what is now the Yucatán Peninsula of Mexico. The resulting firestorm and global dust cloud caused the extinction of many land plants and large animals, including most of the dinosaurs.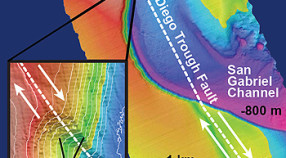 Jan 30, 2013 – Hidden beneath ocean waves and masked by sand and mud on the seafloor, underwater faults are notoriously difficult to see and even more difficult to study. As a result, geologists struggle to evaluate the risks associated with these faults and often can't include them in seismic hazard assessments.