EARTH COES – Participants
Workshop Participants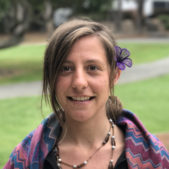 Kelsey Armeni—I have a background in Interdisciplinary Studies with an emphasis in Environmental Studies, Religious Studies, and Psychology. I have spent the past several years doing work around drug education using a harm reduction educational model to create right relationship with substances. I am interested in community based environmental research to bridge the gap between sustainability science and cultural practices of an area.
---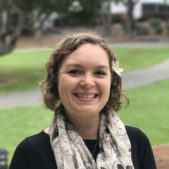 Megan Bassett—Megan is currently a 2017 Intern at the Monterey Bay Aquarium Research Institute. She received her Master's Degree in Applied Marine and Watershed Science for CSU Monterey Bay. Megan's thesis focused on fish ecology and habitat associations and how understanding these components can inform marine management. Throughout her college career, Megan worked closely with the Monterey Bay National Marine Sanctuary to characterize the habitat and species within the sanctuary's boarders. After graduating, Megan began working as the Outreach Coordinator for the Undergraduate Research office at CSU Monterey Bay. She also helps coordinate a National Science Foundation Research Experiences for Undergraduates program at CSU Monterey Bay, focusing on Ocean Science. She is interested in learning more about the intersection of science, policy, and community outreach.
---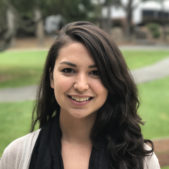 Liz Blanco was a WorldTeach volunteer in Chuuk, Micronesia during the 2013-2014 academic year. She went on to serve as the Field Director for the WorldTeach program in American Samoa the following year. She now resides in Boston where she is working towards her Masters of International Affairs with a focus on International Public Policy at Northeastern University.
---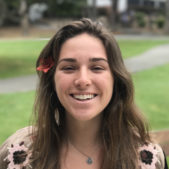 Celeste Buck-Heinz—I was a WT volunteer in Kosrae, FSM last year (2015-2016). I chose to participate in World Teach Micronesia because of my love for our oceans. I studied Environmental Studies in college at the University of Vermont and focused on watershed outreach and education. I also spent a semester studying marine ecology and researching the relationship between humans and the ocean in the Galapagos Islands. It was my love for Scuba Diving and passion for educating others about the world around them that lead me to pursue teaching in Micronesia. The symposium will allow me to learn more about the field I would like to establish a career in, and would tie in well with my Dive Master training.
---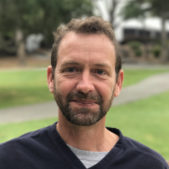 Andrew Czerny
---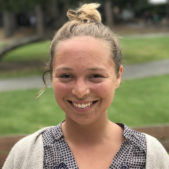 Rebekah Anne Cordell—Ocean educator and recent graduate of Middlebury Institute of International Studies in Monterey, International Environmental Policy and MBA originally planning to assist transition of educators from the symposium to roles in America Samoa.
---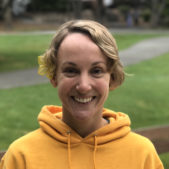 Rachel Easley—I am a 2nd grade teacher at Carol Morgan School in the Dominican Republic. I was a WorldTeach volunteer in the Marshall Islands from 2008 to 2010. I am excited for this symposium because climate change and ocean science are relevant issues in the Dominican Republic as well as the rest of the world. I look forward to bringing what I learn into my classroom.
---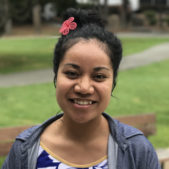 Christiana Galea'i—Originally from American Samoa, Christiana returned to her home as a WorldTeach 2016-17 volunteer. Collaborations with other science educators and the local Marine and Wildlife Department has inspired a growing interest in oceanography. Christiana enjoys seeing communal progress through education and will continue her teaching career the Pacific, highlighting the connections between culture, community, and environment.
---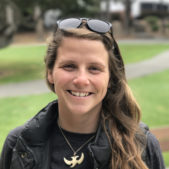 Sarah Howard
---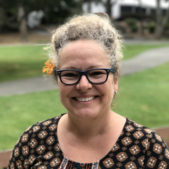 Kirsten Matsumoto—Kirsten teaches STEM at Stevenson School's Carmel Campus, home to 250 students from PK-Grade 8. She is currently STEM Department Chair for PK-8, and teaches STEM in the classroom to students in grades 5-8. She began her teaching career 30 years ago and has taught English, science, math, social studies, Spanish, and even a very short stint of P.E., for which it was clear that she most definitely was not suited. She especially enjoys the stories that make science and STEM projects relevant to students. She hopes to broaden her cultural perspective this week and take Climate Change lessons back to her classroom in an attempt at building empathy among her student population.
---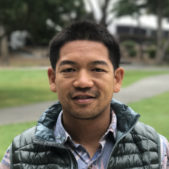 Darren Nakata—Darren was a worldteach Marshall Islands volunteer and assistant field director from 2007-2009. Afterwards he worked for the Marshall islands Marine Resource Authority from 2009-2011. His work focused on coastal and community fisheries. He currently lives and works in Silicon Valley and remains very connected to his network in Marshall Islands and other countries in the Pacific.
darren.wtrmi AT gmail.com
---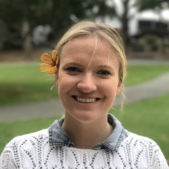 Carly Norris—I have my undergraduate degree in Environmental Science and have studied extensively in marine coastal communities (Ambergris Caye, Belize and San Cristobal, Galapagos).  I am currently applying to graduate programs in marine coastal management, with a social science concentration. My friend and I are currently creating a business plan to start a sustainable dive tourism company. We aim to use dive tourism to aide community based approaches to coastal management and conservation. Although I did not participate in WorldTeach, I did teach abroad. I am very interested in participating in the symposium in order to gain more insight into successfully disseminating information and marketing coastal management and ocean conservation.
---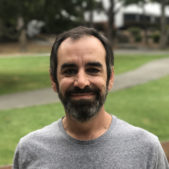 Andrew Rogers
---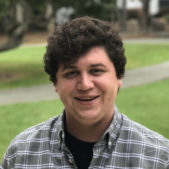 Austin Smith—I am a recent graduate of Temple University with a degree in Environmental Studies and a Minor in Spanish. I have a background in working in the Urban Farming Industry and also for environmentally focused Non-Profits. My future goals are to study and understand the ways in which the low-lying nations of the world are mitigating the negative impacts of climate change.
---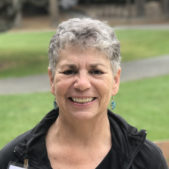 Halina Struser—Retired – taught nursing in a BSc programme for many years and interested in curriculum development.
---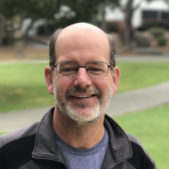 Mark Tretter
---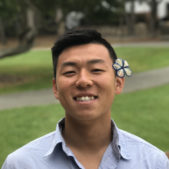 Max Wei—Life is beautiful. I graduated from the University of Miami on the pre-med track. As a result, I have taken a wide array of in-depth science classes. These classes taught me how rare and lucky we are to be on this planet, including animals, plants, single cell organisms, etc. In an otherwise empty universe, this is something worth preserving.
---
Workshop Staff
George Matsumoto—I arrived at MBARI in December 1996 after three years teaching marine biology at Flinders University of South Australia. Together with my wife and our sons Daniel and Kevin, we have made Monterey our home.
As the senior education and research specialist, my role involves several different projects: seminar coordinator, summer internship coordinator, distance education, links between the research institute and other partners, and other projects that I haven't begun yet. Please see our educational resources page for links.
---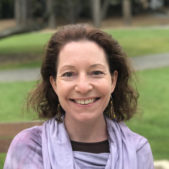 Karen Doyle Grossman is the Executive Director of WorldTeach, a nonprofit, education organization based in Cambridge, MA.  WorldTeach was established at Harvard University in 1986, promoting global citizenship through volunteer teaching programs in 14 countries. Previously, Karen was Director of Global Initiatives at the Hotchkiss School, where she created and managed curricular and extracurricular programs fostering global understanding.  From 2006-2011, Karen was Vice President, Social Innovations at Mercy Corps, a $400 million international organization operating in 41 countries.
As a program director at the Aspen Institute, Karen launched the Institute's Young Leadership Initiative for executives under the age of 45.  Karen was an associate director for the Institute's Economic Opportunities Program, leading multi-year initiatives to document, evaluate and fund innovative anti-poverty strategies in the United States.  Also in that role, Karen founded MicroMentor, an online mentoring and business support network for emerging entrepreneurs.
Karen holds a B.A. in Government from the University of Virginia and a Master's Degree in Education Policy Studies from The George Washington University.  She is currently a doctoral student in Adult Learning and Leadership at Teachers College, Columbia University.  Her interest in climate education stems from seeing firsthand the devastating effects of climate change on local communities in some of the world's fragile states.
krg2124 AT tc.columbia.edu
---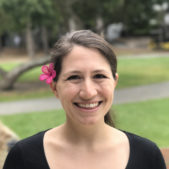 Caitlin Ivester is the current Director of Admissions at WorldTeach. Her first introduction to WorldTeach, and international education, was as a participant in the Costa Rica Summer program in 2008, where she lived in a tiny village in the mountains of Costa Rica. After graduating from the University of Notre Dame with a degree in English and Spanish, Caitlin pursued her Masters of Education with Notre Dame while teaching middle school Language Arts on the U.S.-Mexico border for two years. She then moved to Santiago, Chile, to teach English in a K-12 school. After two years teaching in Chile, she has returned to New England, where she was born, and is thrilled to be in Boston enjoying all the region has to offer – including ocean kayaking! She has a sincere interest in conservation and climate change activism, especially as related to the intersection of governmental policy and grassroots involvement.
---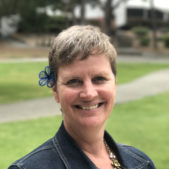 Jennifer Magnusson—Jennifer has been the EARTH Webmaster since its inception in 2003, when she was an intern at MBARI. She has a background in marine science,  education, and graphic design, and enjoys projects that incorporate all of these aspects. She has always loved the ocean and has lived in California, Maine, Alaska, Washington and British Columbia, has taught Oceanography on board a schooner in the Caribbean, and has participated in two research cruises in the mid-Atlantic ocean: as a graduate student on the R/V Knorr with the ROV JASON, and as the onboard education officer on the JOIDES Resolution.
---