EARTH 2018 – Participants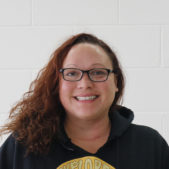 Lisa Ballard—I am a native to Phoenix Arizona and currently teach Environmental and Honors Integrated Science at Washington High School in North Central Phoenix. I have a Bachelors degree in Life Science and a Masters in Secondary Education. I love doing professional development (of all kinds), travelling and solo road trips, being outdoors and getting inspiration for teaching from nature. When I'm not in the classroom I am at home with my two kids, Magnus and Max, one dog, three cats and a bunny named Bella.
lisa.ballard AT guhsdaz.org
---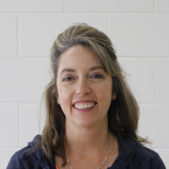 Tanya Boynay—Teaching is a second career for me as I was dissatisfied with the lack to help others as my role as a dietitian. After a lot of science classes, coaching soccer and teaching Sunday School, I decided to get my Masters in Education, already holding a B.S. in Nutritional Sciences. This will be my 12th year of teaching 7th grade science at Tahoma School District in Maple Valley, Washington. I have two adult children, my son just graduating from the University of Hawaii with a degree in History and my daughter who will graduate next year from Western Oregon with a B.S. in Molecular Biology. I have a passion for any science that can bring knowledge, awareness and encouragement for students to not only understand our beautiful Earth, but how to actively play a role in the preservation and appreciation of the world.
tboynay AT tahomasd.us
---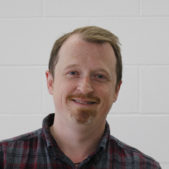 Ian Dickson has a bachelor's degree in biology, a postgraduate diploma in wildlife management, and a master's degree in marine science. He spent 15 years in various fields relating to biology and laboratory science before turning his efforts toward teaching. He is currently working towards his master's degree in teaching. Having been born and raised in Alaska, Ian is passionate about all things Alaskan. He believes strongly in incorporating local science, local issues, and experiential learning into his lessons. In Alaska, the opportunities are endless.
marinus.dickson AT gmail.com
---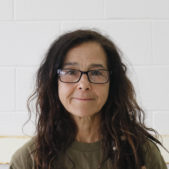 Dina DiSantis—I live in Southeastern Pennsylvania, and have a Master Degree in Biology and a Graduate Certification in Education for Sustainability.  I currently teach AP Environmental Science, Freshwater Aquatic Science, and Biology at the Downingtown High School West Campus and have been teaching high school students for 14 years.  I also have been teaching Environmental Biology for the past 7 years at Montgomery County Community College.  I am interested in learning how better  to incorporate real or near-time data collected by researchers in the field of marine science and climate science into the classroom.  I want students to participate in place-based inquiry activities to increase their interest and knowledge in the fields of marine science, biology and environmental science.
ddisantis AT dasd.org
---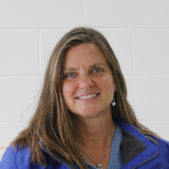 Elizabeth Eubanks—I am currently living in Pensacola, FL with my husband Rob and two pups. I spent 18 years as a formal science classroom teacher and for the past three years have worked  as a Lead Gardener at From the Ground Up Community Garden, with a primary focus of education, community, gardening, music and art. Additionally, I work with Dixon School of the Arts and Sciences on gardening and citizen science projects. During the summers I have the pleasure of working with CalPoly's STAR Fellow program, in which I am a virtual cohort leader to Fellows who spend their summer in a professional lab setting. It is my job to help them transfer their lab experience into the classroom. Since 2006 I have been very involved in Teacher Researcher Experiences (TRE) with the goal of connecting students and community to current research. To date I have hosted nine Satellite EARTH workshops for educators and most recently three with a similar style for students. Satellite EARTH is way that EARTH workshop alumni can host a small, one day version of EARTH in their hometown. This is a great way to connect local educators to local scientists. In December and alternating Februarys, I am co-chair of two Youth Poster Sessions at international conferences (AGU and OSM). I have a FB page for that if you know any youth who would like to participate.
hoocaca AT yahoo.com
---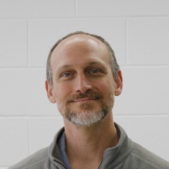 George Feldman
I am a first grade bilingual teacher in Watsonville California, where I teach in Spanish till lunch and in English after lunch. I also work as a teacher trainer for the Monterey Bay Aquarium's elementary education programs. Since about a quarter of my students are from indigenous Mexican groups who speak no Spanish at home, I produced some books in Mixteco. I am advocate for multilingual and science education.
george_Feldman AT pvusd.net
---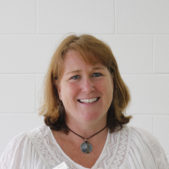 Nancy Fitzgerald has an undergraduate degree in biology, a masters in environmental science, and a doctoral degree in educational leadership. She is the teacher of an Environmental Science Academy in Northern NJ, which includes students from multiple counties around the area. At the college level she teaches climate change biology at Fairleigh Dickinson University and along with her husband each summer she teaches a conservation photography class at College of the Atlantic in Bar Harbor, Maine.  Her hobbies include, pottery, photography, hiking, and camping.
nzimbo AT me.com
---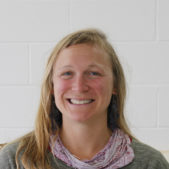 My name is Annie Forman and I live in Astoria Oregon. I teach 7th and 8th grade science at Broadway Middle School in Seaside, Oregon. I have two kids (who are here at MBARI Earth) Bobby, 3 and Emmylou, 1, and a partner, Brian. I was raised in the Pacific Northwest and have saltwater in my blood. I love spending my non-teaching time canoeing, camping, and hiking with my family. I find that I get a lot of inspiration for my curriculum while outdoors! I am so happy to be here!
aforman AT seasidek12.org
---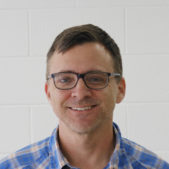 Erik Fowler—I recently started teaching AP Environmental Science at one of the nation's leading public charter schools in Houston for high school seniors. I've spent around 10 years in the environmental field, mostly focused on energy efficiency and renewable energy. I have experience in the private, nonprofit and public sectors and have worked on projects for Rocky Mountain Institute, ICF International and the Department of Energy. I'm a U.S. Navy veteran and have a master's degree (MEM) from Duke University's Nicholas School and an undergraduate degree from U.C. Berkeley.
erik.fowler AT yesprep.org
---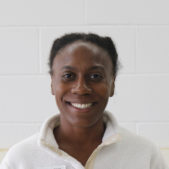 Brynn Johnson—I teach 5th grade at the Academy of the Sacred Heart, an all girls Catholic school in New Orleans, LA. I have a background in Anthropology and a love for exploring. I am looking forward to learning concrete, engaging ways to incorporate real-time data in the classroom to better connect my students with the world around them. And I am also excited to meet and collaborate with other educators and scientists!
bjohnson AT ashrosary.org
---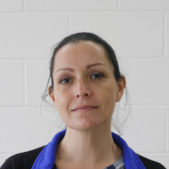 Carisa Ketchen
I've had the pleasure of living on the Oregon coast for a year now and teaching 7-12 th grade science courses at Toledo Jr. Sr. High School. I moved from Kalispell MT where I taught at a therapeutic boarding high school. I obtained a Bachelor's at Lewis-Clark State College and a Master's in Science Education with Montana State University. I chose the Newport area due to its wide array of science education via OSU, NOAA, and Hatfield research which is a science nerd's paradise!
carisa.ketchen AT lincoln.k12.or.us
---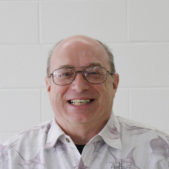 James Johnson
Jim Johnson is from Custer City, PA, and has two children who are both teachers, one in Chicago and one in Tampa. He was the Grade 6-12 Science Teacher from the Children's Center for Treatment and Education, an alternative education private school.  Jim is now working for PA Wilds in PA and is also an informal educator for NASA in the JPL Solar System Ambassadors Program, the NASA Rockets to Racecars program, and has flown two NASA missions in the Stratospheric Observatory For Infrared Astronomy as an
Airborne Astronomer Ambassador.
doublej AT atlanticbb.net
---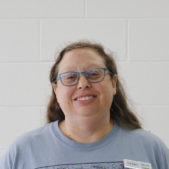 Melissa Kilgore has a B.S. from Weber State University and a M.S. from Central Michigan University.  She's spent 20 years teaching at Oregon's community colleges with the past 10 years at Lane Community College in Eugene, Oregon.  Her teaching focus is with non-majors, and she teaches the Survey of Biology series and the Marine Biology series.  For the past 2 years, she has focused her teaching on embedding undergraduate research in non-majors courses using near-time data and date mining of marine databases to teach students the process of science.  She recently completed the American Meterological Society's DataStreme courses on Oceans and Climate Change.  She spends her free time raising baby squid, developing the college's wet lab, and helping with wildlife rehabilitation.
kilgorem AT lanecc.edu
---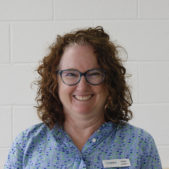 My name is Katie Lodes and I teach at an all-girls, Catholic high school in suburban St Louis, MO (next year will be #29). I'm enamored with life on our planet, and my family loves spending summers traveling to explore the wonders. I look forward to EARTH every summer. It has revolutionized my teaching. I have confidence to use real data in the classroom and to encourage my students to creatively think about the story that data tells. Of course, the real gems of EARTH are the network of teachers and scientists!
klodes AT stjosephacademy.org
---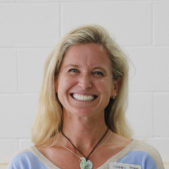 Megan McCall—I've enjoyed teaching high school science for 16 years and have been a STEAM Coordinator for Bayside Academy for K-12 for the past two years. Last year I finally completed my PhD in Instructional Design and Development! I've been blessed to study science education in some amazing places across the globe, such as New Zealand (Fulbright), Antarctica and the Arctic (ARMADA Project). Receiving the Presidential Award for Excellence in Math and Science Teaching (PAEMST) has also been a highlight of my career! Can't wait to continue learning at MBARI EARTH this summer and work with y'all!
meganomccall AT gmail.com
---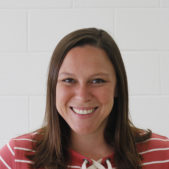 Megan McDonald currently teaches Second Grade at Stevenson School in Carmel, CA. She taught Kindergarten for four years overseas, in both Kuwait and Colombia. Prior to teaching, she was the Youth Program Coordinator on Holland America Line cruise ships, a job which allowed her to travel the world. She recently attended the Plastic Pollution Summit at the Monterey Bay Aquarium. Megan is looking forward to learning how to use real-time data in the classroom with younger students and can't wait to be a part of the EARTH workshop!
mmcdonald AT stevensonschool.org
---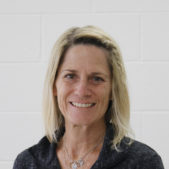 Dana Mohn—After 52 years of living in Southern California, I decided to make a "small" adjustment to where and how I live my life. We now live in Coos Bay, Oregon on a small farm with 14 chickens, a couple of deer, wild turkeys, and my mom!  I am a second career educator.  After 20 years working in high yield money management, I went back to school to find myself, and found myself as a teacher.  This year completes my 16th year teaching elementary school ,where I have taught kindergarten, 1st, 2nd, and 5th grades.  Our school is on 40+ acres of woodland, so we have the luxury of an outdoor classroom with science happening right before our eyes.  I believe that our job as teachers is to get the kids to understand and embrace how awesome learning something new can be!
dmohn AT nbend.k12.or.us
---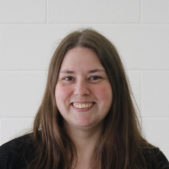 Sara Pursel—I have been a high school teacher for 11 years and just completed my first year teaching on the Oregon Coast. I teach Biology, College Biology, Anatomy & Physiology, and Marine Biology. I've also taught other science classes and electives in the past. Marine education is a passion of mine, I'm so excited to be working at Taft 7-12 in Lincoln City, and I'm constantly looking for new ideas for my classroom. Outside of the classroom I enjoy traveling as well as attending conventions like San Diego Comic Con.
sara.pursel ATlincoln.k12.or.us
---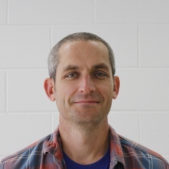 My name is Adam Reis and I am a biology, oceanography, and renewable energies teacher at Narragansett High School in Rhode Island.  I also facilitate the Rhode Island Biological and Pharmaceutical Engineering Academy with the Chemical Engineering Department at the University of Rhode Island, which places high school students in a graduate laboratory setting where they complete and present original research .  I have been teaching science for 16 years.  Prior to education I was a research scientist with National Marine Fisheries Service in Santa Cruz, California.  I have also worked in biotech and at the Mystic Aquarium in Connecticut. Joining the EARTH community is an incredibly exciting prospect. Great purpose and great people.
areis AT nssk12.org
---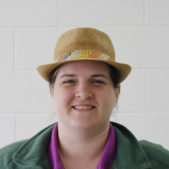 Kate Russo has been teaching 7th grade science for the past 14 years.  She taught life science with a focus on ecology for 11 years in Madison, NJ.  For the past three years, she has taught integrated science in Hillsborough, NJ.  Kate co-advises an all female STEM science club called GEMS (Girls into Engineering, Math, and Science).  She has presented several times at the NJ Science Convention and is a certified Project WET facilitator.  She is an active members of BTANJ and NJSTA and is a former Maitland Simmons Summer Institute Scholar.  After hearing about last year's amazing program from Stacey Sebert, Kate is incredibly excited to be accepted to EARTH Workshop and collaborate with other educators and scientists.
krusso AT htps.us
---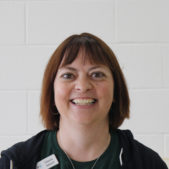 Educating for over 15 years, Stacey Sebert teaches middle school Physical and Earth Science to 7th and 8th graders. Stacey enjoys traveling and has been afforded the opportunity to travel to Magdalena Bay, Mexico with EPI and spend 18 days on a bus trip through Texas, Colorado, and New Mexico as a part of Geology Camp with Texas A&M. Stacey is a member of NSTA, STANYS, NJSTA, a Maitland Simmons Award winner, and a Master Teacher.
seberts AT scolonie.org
---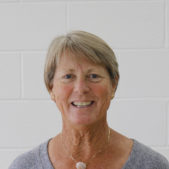 Miriam Sutton is a recently retired National Board Certified Teacher (NBCT) in Early Adolescence Science. During her tenure in the classroom, she completed 4 Teacher-at-Sea research experiences; in addition to expeditions to Antarctica, Midway Atoll, and Wyoming. Her next career will focus on science education and communication with the primary goal of developing lifelong learners of all ages (K-12 through adults). She is continuing researcher/educator collaborations through her Science by the Sea digital platform while merging her photography and communication skills to assist scientists in fulfilling their broader impact requirements.
mirsuttonATgmail.com
---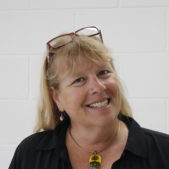 I am Jillian Worssam, an 8th grade science teacher, STEM/ makerspace coach, oceanography sponsor and founder of the "Scientists in the Classroom" student/scientist mentor program. I currently reside in Flagstaff, Arizona where I am also the education chair for the Flagstaff Festival of Science. Traveling is my passion, polar science my obsession. Smarter living through science my motto!
jworssam AT fusd1.org
---
Workshop Organizers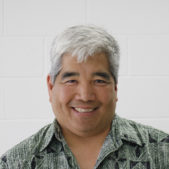 George Matsumoto—I arrived at MBARI in December 1996 after three years teaching marine biology at Flinders University of South Australia. Together with my wife and our sons Daniel and Kevin, we have made Monterey our home.
As the senior education and research specialist, my role involves several different projects: seminar coordinator, summer internship coordinator, distance education, links between the research institute and other partners, and other projects that I haven't begun yet. Please see our educational resources page for links.
mage AT mbari.org
---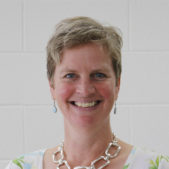 Jennifer Magnusson—I have been the EARTH Webmaster since its inception in 2003, when I was an intern at MBARI. I have a background in marine science,  education, and graphic design, and enjoy projects that incorporate all of these aspects. I grew up on the southern California coast, and have a very special relationship with the ocean. I have taught Oceanography on board a schooner in the Caribbean, and have participated in two research cruises in the mid-Atlantic ocean: as a graduate student on the R/V Knorr with the ROV JASON, and as the onboard education officer on the JOIDES Resolution. I am passionate about marine science education and am an advocate of networking at the regional (NAME) and national level (NMEA)!
earth AT mbari.org
---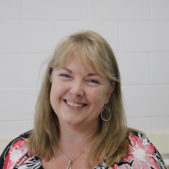 Tracy Crews
Tracy.Crews AT oregonstate.edu
---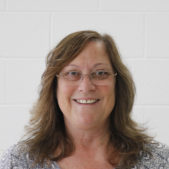 Ruth McDonald
Ruth McDonald has been a K-12 educator for 37 years in California and Oregon. As a classroom teacher for 28 years, Ruth taught 5th grade, 7th grade math and science, and high school and elementary school Special Education. In 2007-2008, Ruth served as an Albert Einstein Distinguished Educator Fellow at the National Science Foundation, Office of International Science and Engineering. Upon her return to Lincoln County (Oregon) School District, she served as a district-wide STEM resource teacher, coordinating community partnerships with universities, non-profits, businesses, and government agencies. She was also the project director for several U.S. Ed Math Science Partnership grants, a U.S. Ed Innovative Approaches to Literacy grant, and a New Teacher Mentoring Project. She coordinates STEM professional development for the Oregon Coast STEM Hub. Ruth has a BA in Psychology from UCLA and an MS in Curriculum and Instruction from Portland State University. She holds National Board Certification in Early Adolescent Science.
ruth.mcdonald AT lincoln.k12.or.us