Alma Parada
Stanford University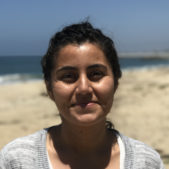 I grew up in Southern California, where I graduated with a B.S. in Biology from the University of La Verne and a Ph.D. in Biological Sciences from the University of Southern California. I am now a Postdoctoral Scholar at Stanford University in the Earth System Science Department. My research explores microbial diversity in the marine environment from the surface waters to the sediment.
aparada AT stanford.edu
---
Ken Johnson
MBARI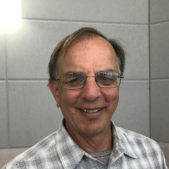 My research interests are focused on the development of new analytical methods for chemicals in seawater and application of these tools to studies of chemical cycling throughout the ocean. Our main interest today is developing chemical sensors that can be deployed on profiling floats.  Sensors include nitrate and pH.  We have developed a variety of analytical methods for metals present at ultratrace concentrations in seawater using flow injection analysis with chemiluminescence and fluorescence detection. These methods have been used in a variety of studies of metal cycling in the ocean. Analytical methods for iron, an essential micronutrient, have been used in the IRONEX experiment to map iron as it was added in the equatorial Pacific and to study iron in coastal ecosystems. Methods sensitive to metal speciation have been used to study copper complexation in polluted harbors and to study the physical chemistry of metal oxidation. Over the past 15 years, we have also developed a variety of sensors and analyzers that operate in situ to depths of 4000 m. These instruments have been used to study processes ranging from the distribution of sulfide in deep-sea hydrothermal vent systems to nitrate in coastal ponds surrounded by intensive agricultural activities.
johnson AT mbari.org
---
Ellyn Enderlin
University of Maine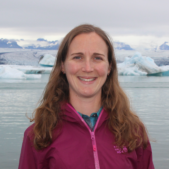 Ellyn is a Research Assistant Professor in the School of Earth and Climate Sciences and the Climate Change Institute at the University of Maine. Ellyn grew up in Pennsylvania just a few miles from the Appalachian trail and was always really interested in the environment as a kid. After being invited to collect rock samples from landforms left behind by glaciers in the Peruvian Andes after her freshman year in college, Ellyn's interest in the environment began to focus on understanding the response of glaciers to climate change. Her research primarily involves the use of satellite images to measure changes in glacier length, speed, and thickness over time and to better understand why some glaciers are more sensitive to climate change than others. She also uses satellite observations to investigate iceberg calving from glaciers and to map where iceberg melt water enters the ocean.
Email: ellyn.enderlin AT gmail.com
Website: https://sites.google.com/site/ellynenderlin/
Twitter: @glacier_doc
---
Josh Kohut
Rutgers University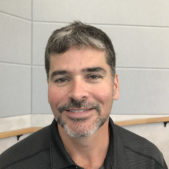 Growing up in New Jersey, my interest in the physics of the ocean began along the shores of Barnegat Bay. After receiving my Bachelor's degree in Physics at the College of Charleston in Charleston, SC, I returned to New Jersey and began my research career at Rutgers. Now I look forward to addressing new science and, working through partnerships, translating that science into applications that benefit the many stakeholders with interests in the coastal ocean.
kohut AT marine.rutgers.edu
---
Ari Frielaender
Oregon State University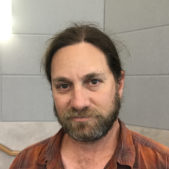 Ari is an Associate Professor at Oregon State University's Marine Mammal Institute. Ari's research focuses on developing new tags and tag sensors to study the underwater foraging behavior of marine mammals. Ari works around the world and on a number of species but his main focus is on humpback and minke whales in Antarctica, and blue and fin whales in California waters. Ari's passion for research and education has helped lead to new visualization tools that can be shared with broader audiences and students of all ages.
ari.friedlaender AT oregonstate.edu