EARTH 2017 – Participants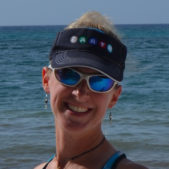 Katrina Alegado teaches Science and Leadership at Summit Trail Middle School in Maple Valley, Washington. She received her Bachelor of Science degree from Oregon State University and a Masters from Willamette University. She recently finished her fifteenth year of teaching and has taught all grades 5-9. This is her sixth EARTH Workshop and real-time science education is her passion.
kalegado AT tahomasd.us
---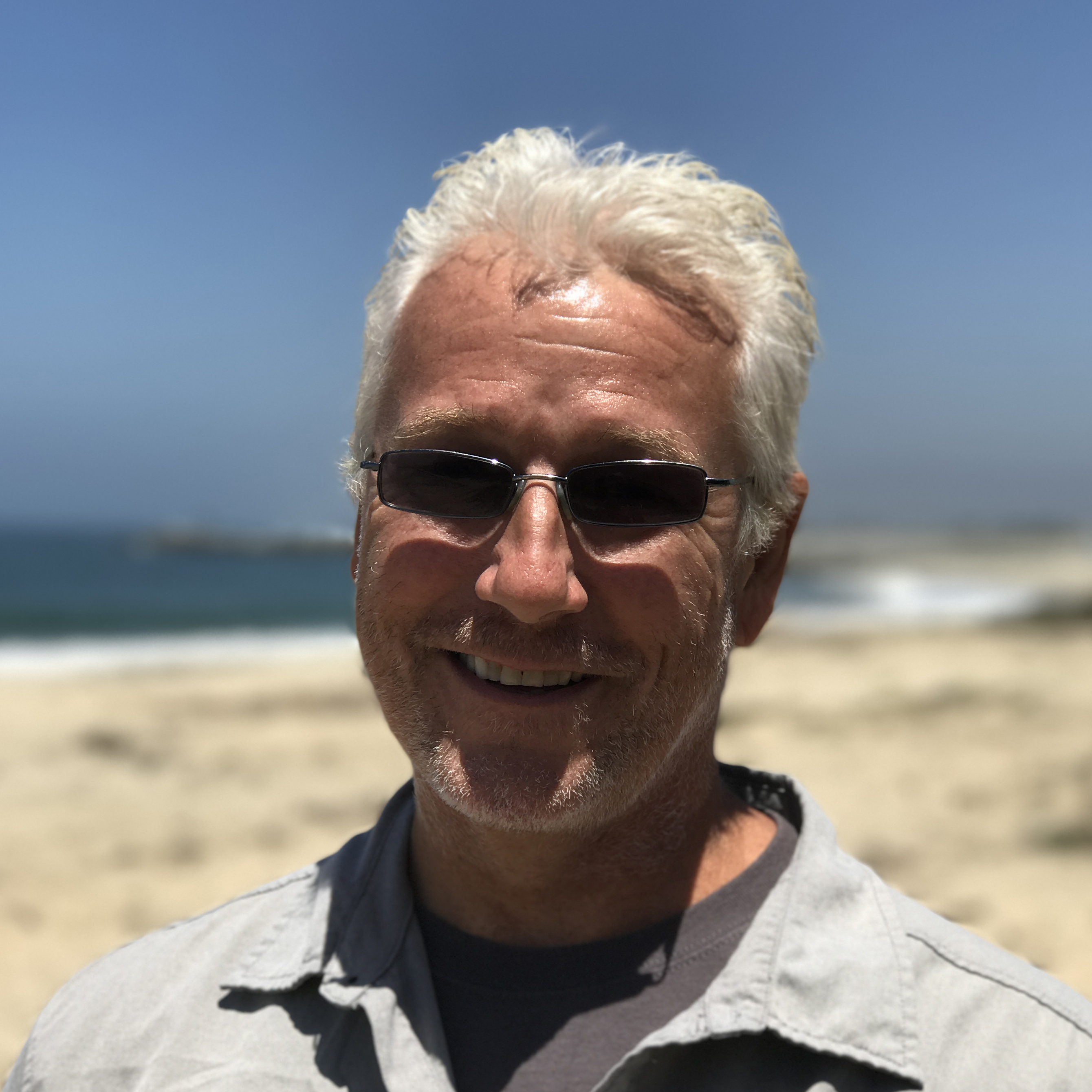 Steve Allen, a former NOAA Teacher-at-Sea, is a 8th grade science teacher at Palm Beach Maritime Academy.   A big believer in experiential learning, he organizes a myriad of field experiences centered on increasing student awareness of the marine environment, such as coastal cleanups and shark tagging.  In addition, Steve is certified through MATE (Marine Advance Technology Education) in mentoring students in ROV construction.
sallen AT pbmalantana.org
---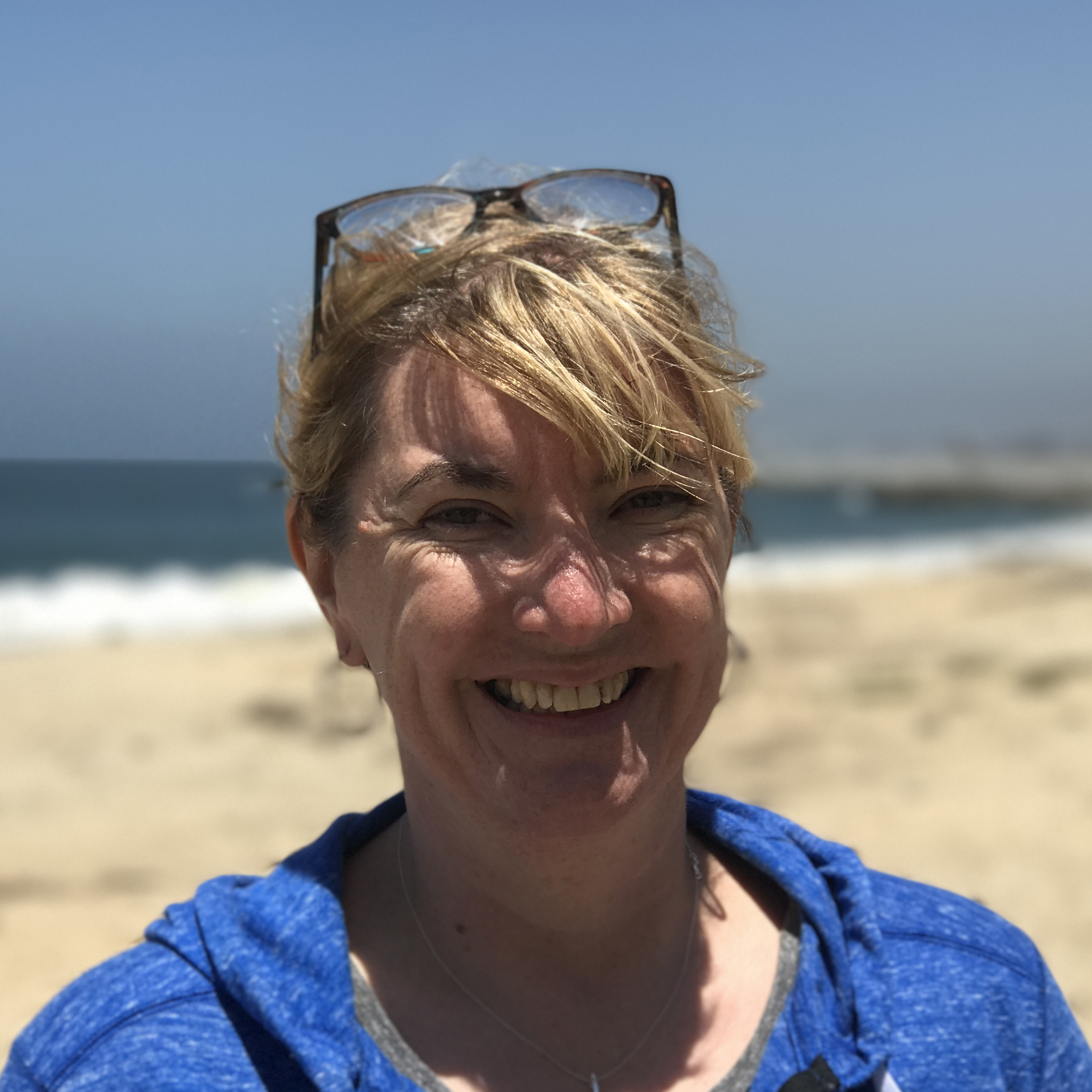 My name is Joanna Chierici and I am originally from England but have lived in New Jersey for the last 15 years. I have been teaching science for 26 years. I currently teach science to 8th and 9th graders. I also teach marine biology as a gifted and talented option. This coming year, I hope to run an after school citizen science club. This is my 2nd time at EARTH and it is a truly inspiring experience. It has given me the tools and confidence to deliver real data in the classroom and get involved with ocean education.
jchierici AT ewrsd.k12.nj.us
---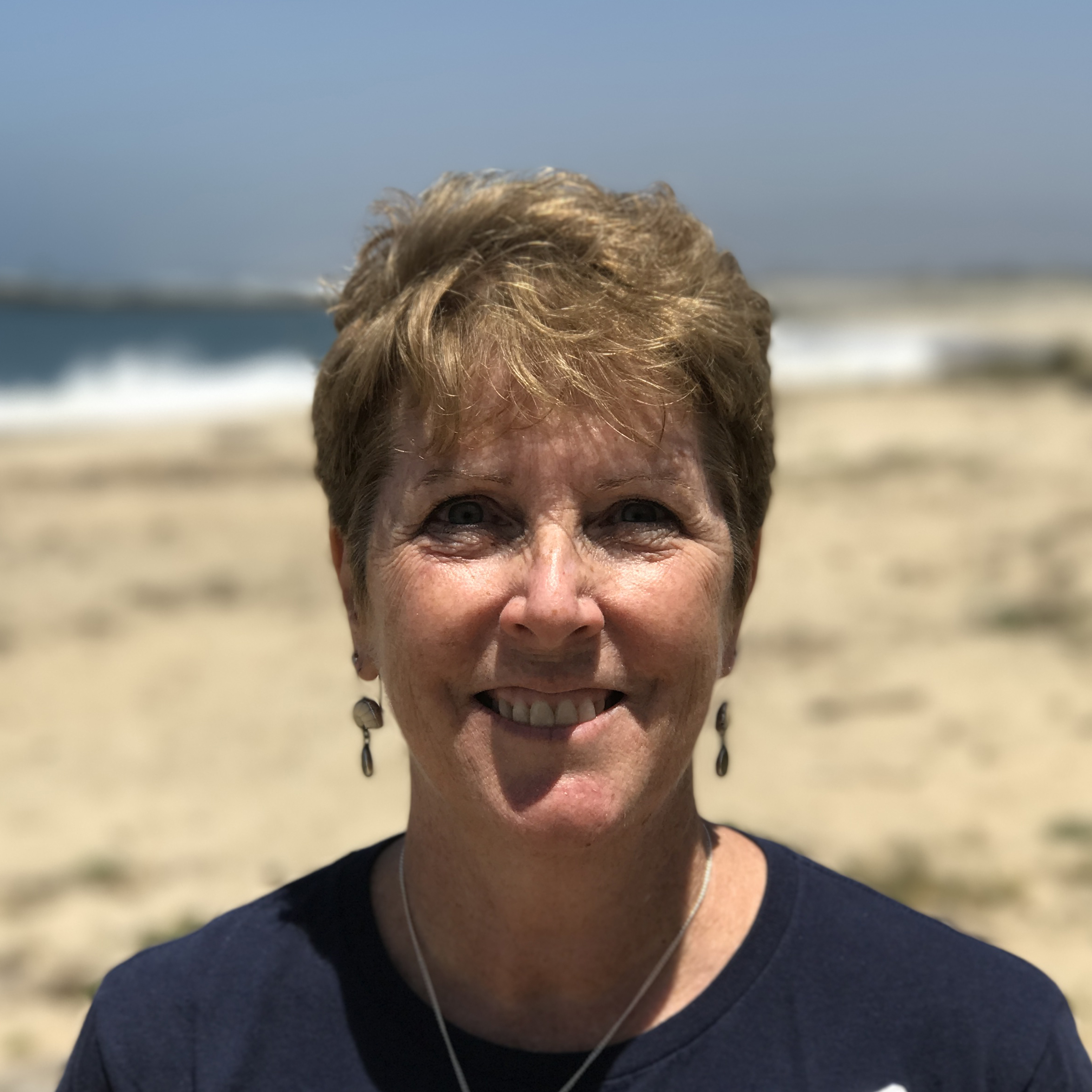 I am Kathy Couchon and I live and teach in beautiful Narragansett, RI. I did both my undergrad and master's at the University of Rhode Island. I started as a 7th grade teacher but have been at the high school for the last 10 years. Last year I taught Earth & Physical Science, Biology and Special Ed Science. Next year I am teaching freshman science only.  Two teacher research experiences to the arctic have fueled my passion for polar and global climate change science.  When not enjoying the RI coast, I am off visiting my two daughters – in San Antonio and Salt Lake City. I love being part of the EARTH experience.
kcouchon AT nssk12.org
---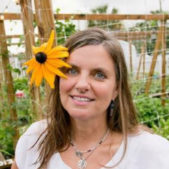 Elizabeth Eubanks—I am currently living in Pensacola, FL with my husband Rob and two pups. I spent 18 years as a formal science classroom teacher  and for the past two years have worked  as a Lead Gardener at a Community Garden, with a primary focus of education. Since 2006 I have been very involved in Teacher Researcher Experiences (TRE)   with the goal of connecting students and community to current research. This year I hosted two Satellite EARTH workshops for educators and most recently two with a similar style for students. In December and February, I will be co-chair of two Youth Poster Sessions at international conferences.
hoocaca AT yahoo.com
---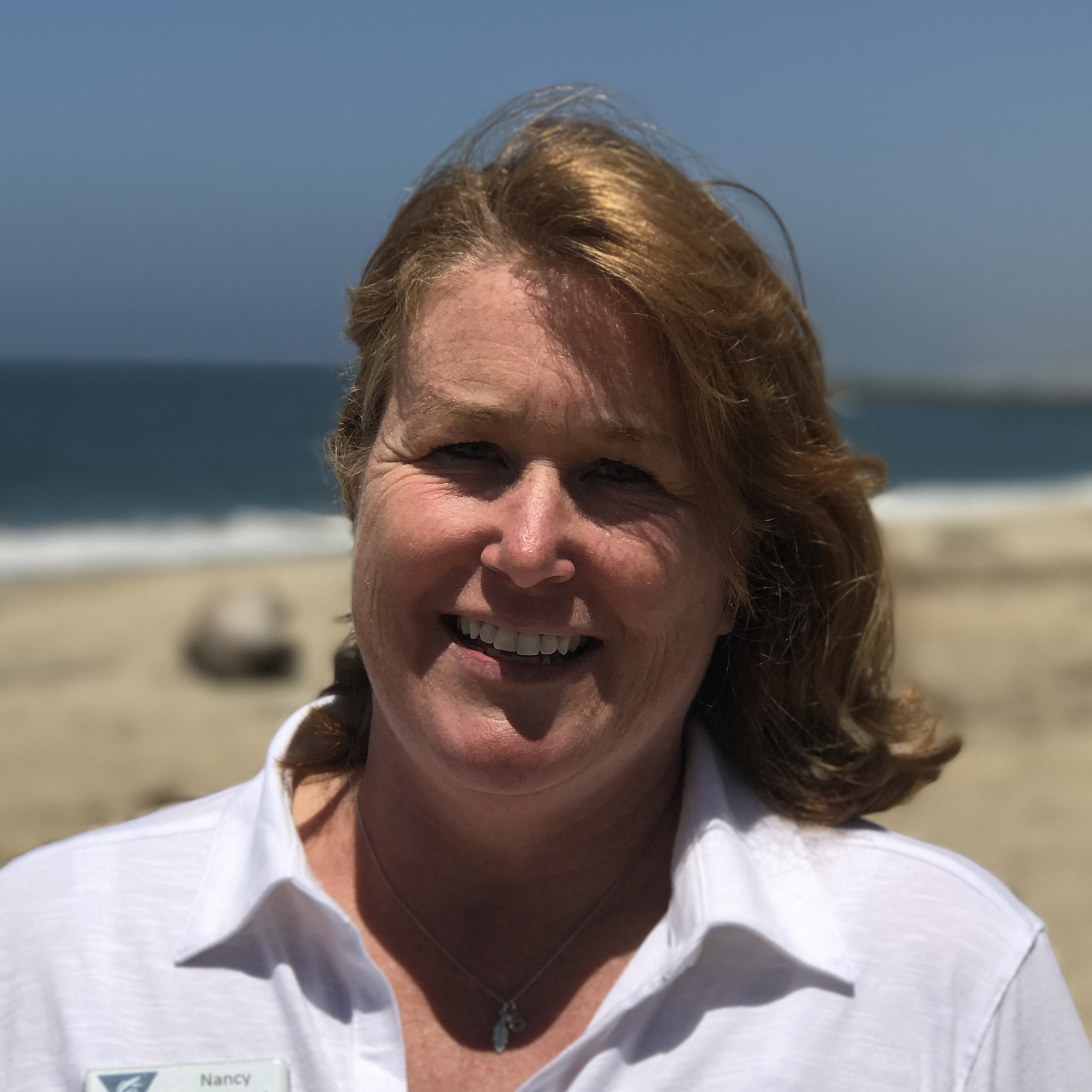 Nancy Fitzgerald has an undergraduate degree in biology, a masters in environmental science, and a doctoral degree in educational leadership. She is the teacher of an Environmental Science Academy in Northern NJ, which includes students from multiple counties around the area. At the college level she teaches climate change biology at Fairleigh Dickinson University and along with her husband each summer she teaches a conservation photography class at College of the Atlantic in Bar Harbor, Maine.  Her hobbies include, pottery, photography, hiking, and camping.
nfitzgerald AT jefftwp.org
---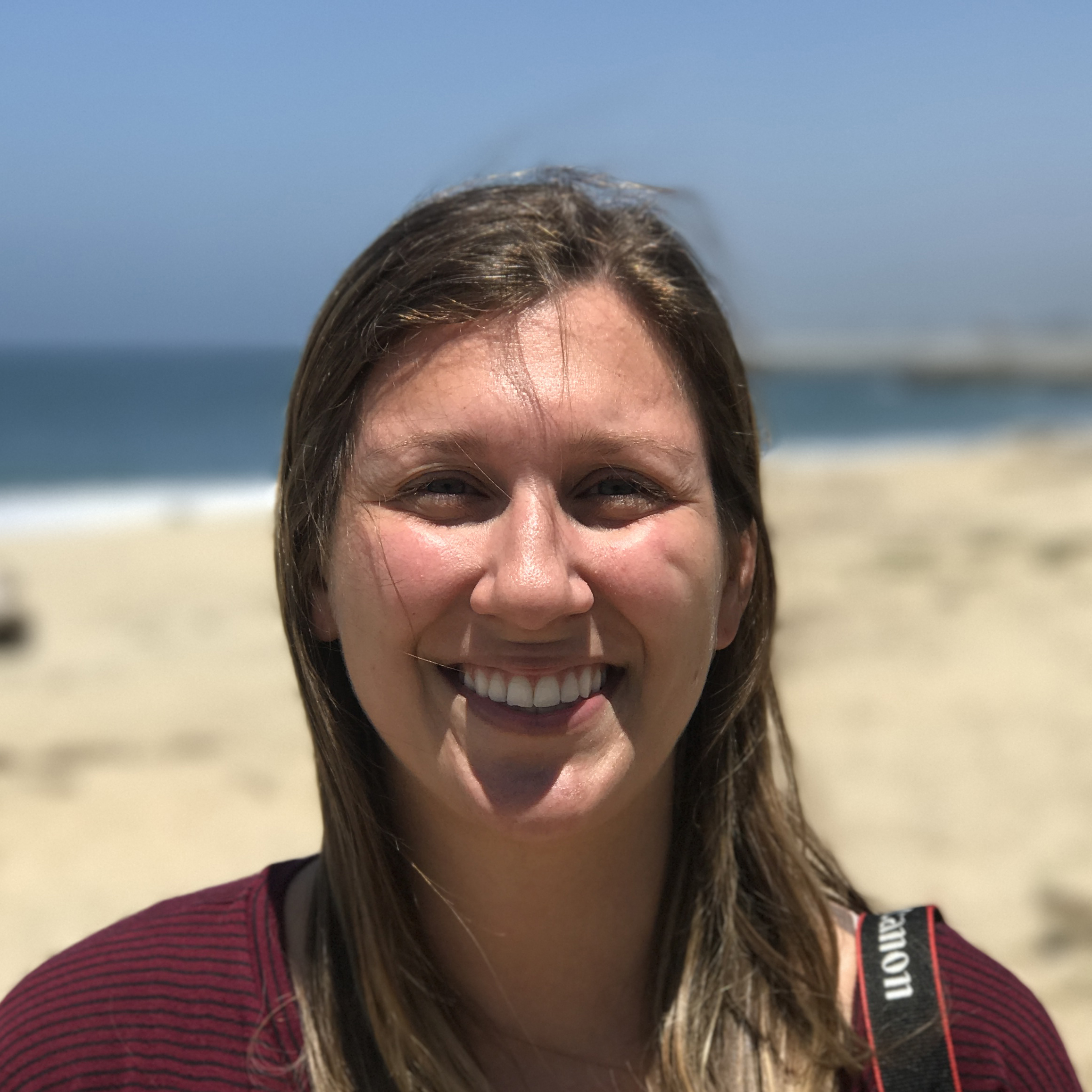 Jacqueline Gallela
I teach 8th grade science in Kearny, New Jersey. I have been teaching for six years and have a new found love for using real time data in the classroom. I really enjoy giving my students the tools necessary to think and process data like a scientist. This is my first EARTH workshop and I can't wait to get started!
jgalella AT kearnyschools.com
---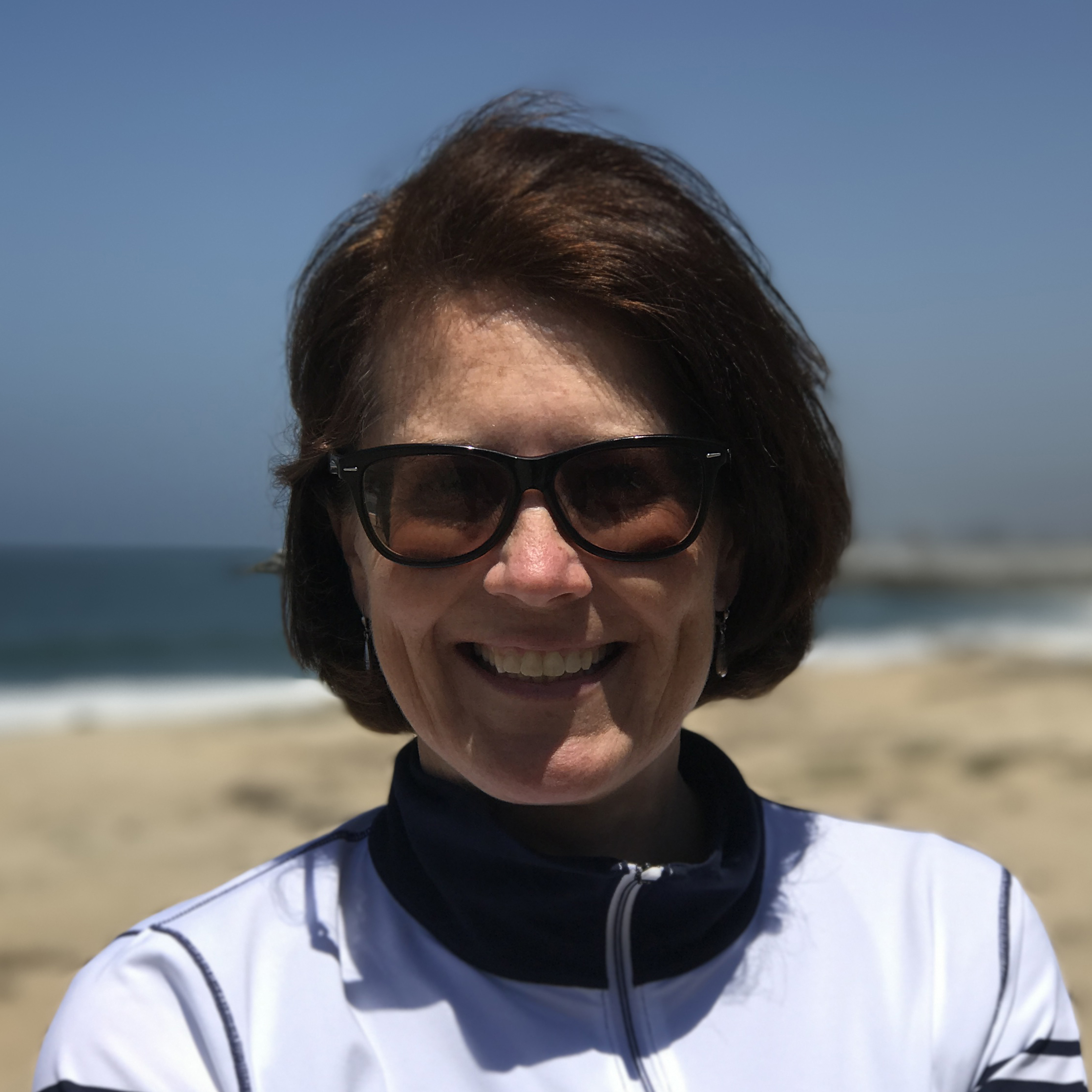 Deirdre Gonzales—I live and teach in Salinas, California. I have been teaching for almost 20 years – from 6th grade science to AP Biology. I will teach Chemistry and Honors Chemistry during the 2017-2018 school year. My husband also teaches high school science and we have three children, ages 15, 14, and 10. This is my first EARTH workshop and I can't wait!
deirdre.gonzales AT salinasuhsd.org
---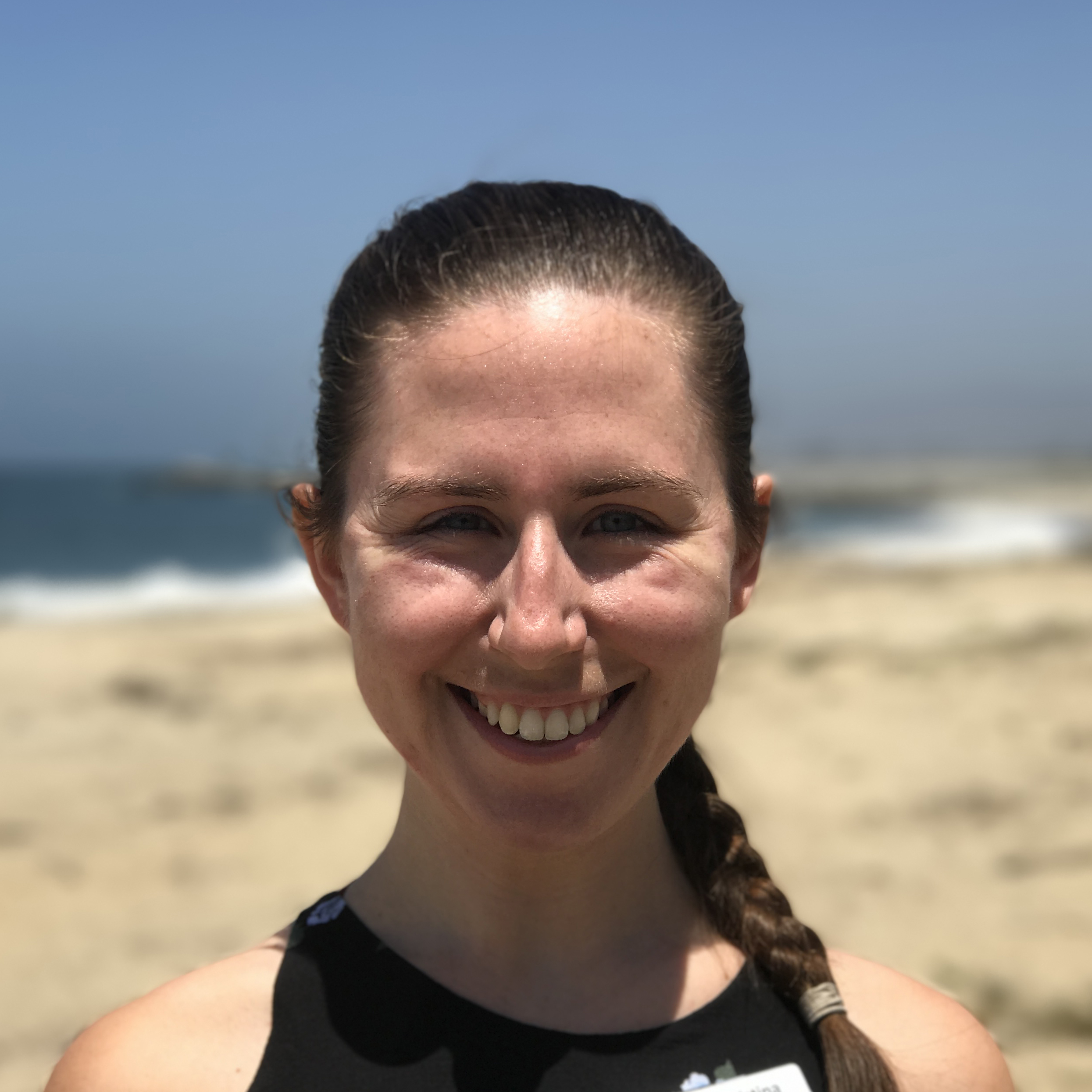 Kristina Hayda is a Biology and Environmental Science teacher at Princeton High School. She recently graduated from Boston University, where she earned a BA in Biology and a BS in Secondary Science Education. In the spring of 2015, Kristina lived in Ecuador, traveling the country to complete semi-independent ecological research in the Amazon Rainforest, Andes Mountains, Galapagos Islands, and coastal regions. 
kristina_hayda AT princetonk12.org
---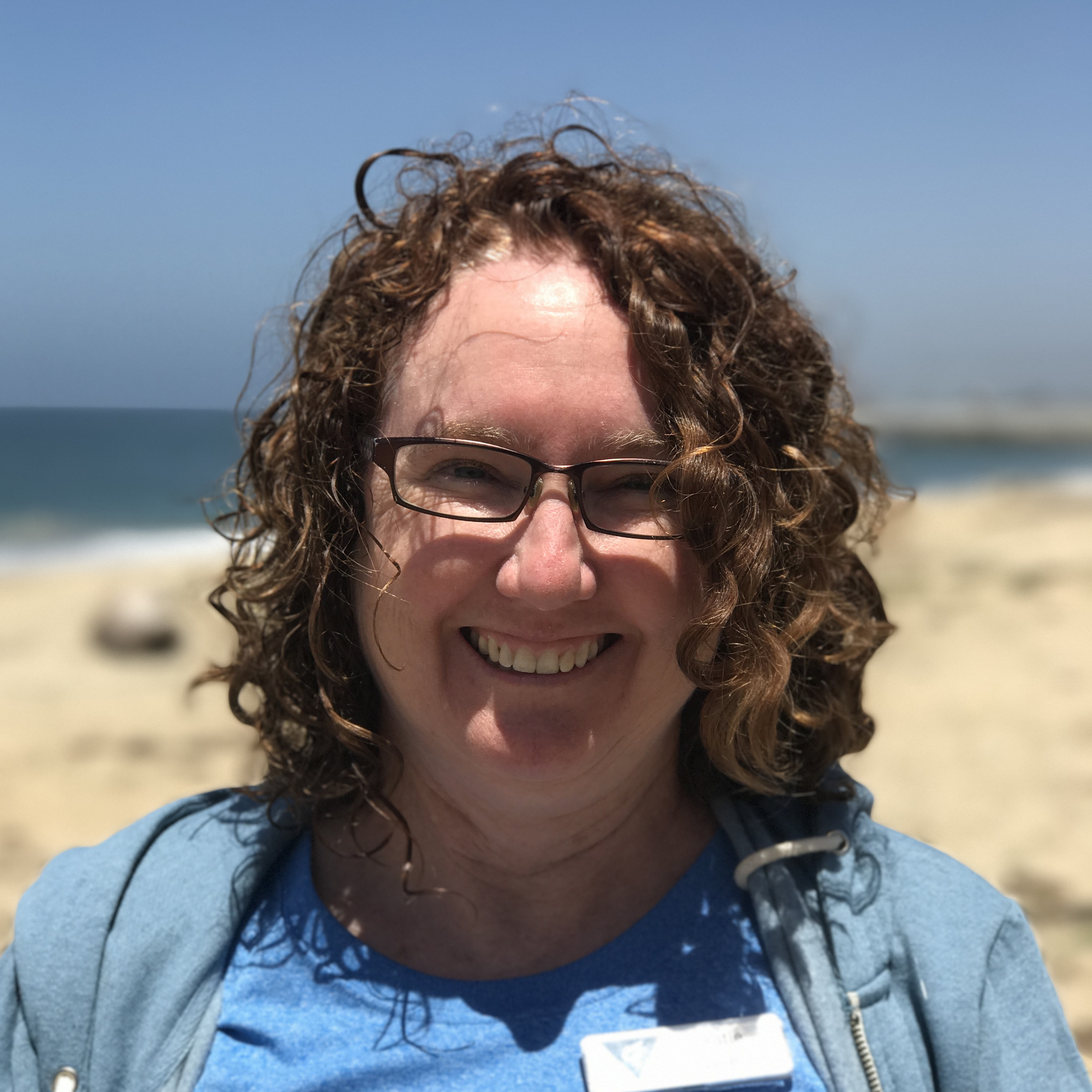 My name is Katie Lodes and I teach at an all-girls, Catholic school in suburban St Louis, MO (next year will be #28). I'm enamored with life on our planet, and my family loves spending summers traveling to explore the wonders. I look forward to EARTH every summer. It has revolutionized my teaching. I have confidence to use real data in the classroom and to encourage my students to creatively think about the story that data tells. Of course, the real gems of EARTH are the network of teachers and scientists!
klodes AT stjosephacademy.org
---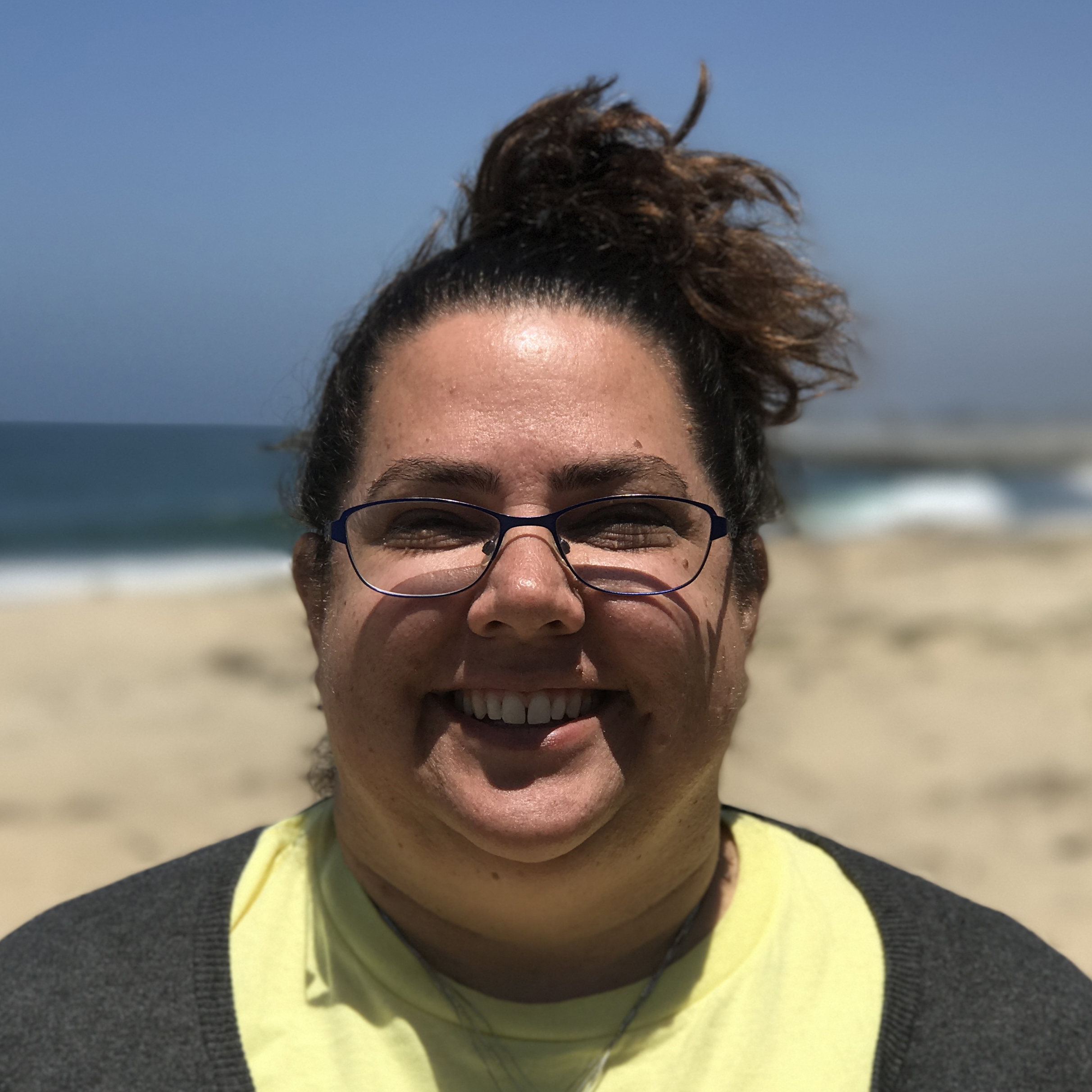 Jill Lytle—I teach high school biology and AP Environmental Science in Santa Ana, California.  Before teaching in the classroom, I taught outdoor education for 3 years, and still miss teaching outside, and teaching environmental science (my passion) all day long.  When not teaching, I love to volunteer at Camp Ronald McDonald for Good Times, travel, read, or be with my Mom.
jill.lytle AT sausd.us
---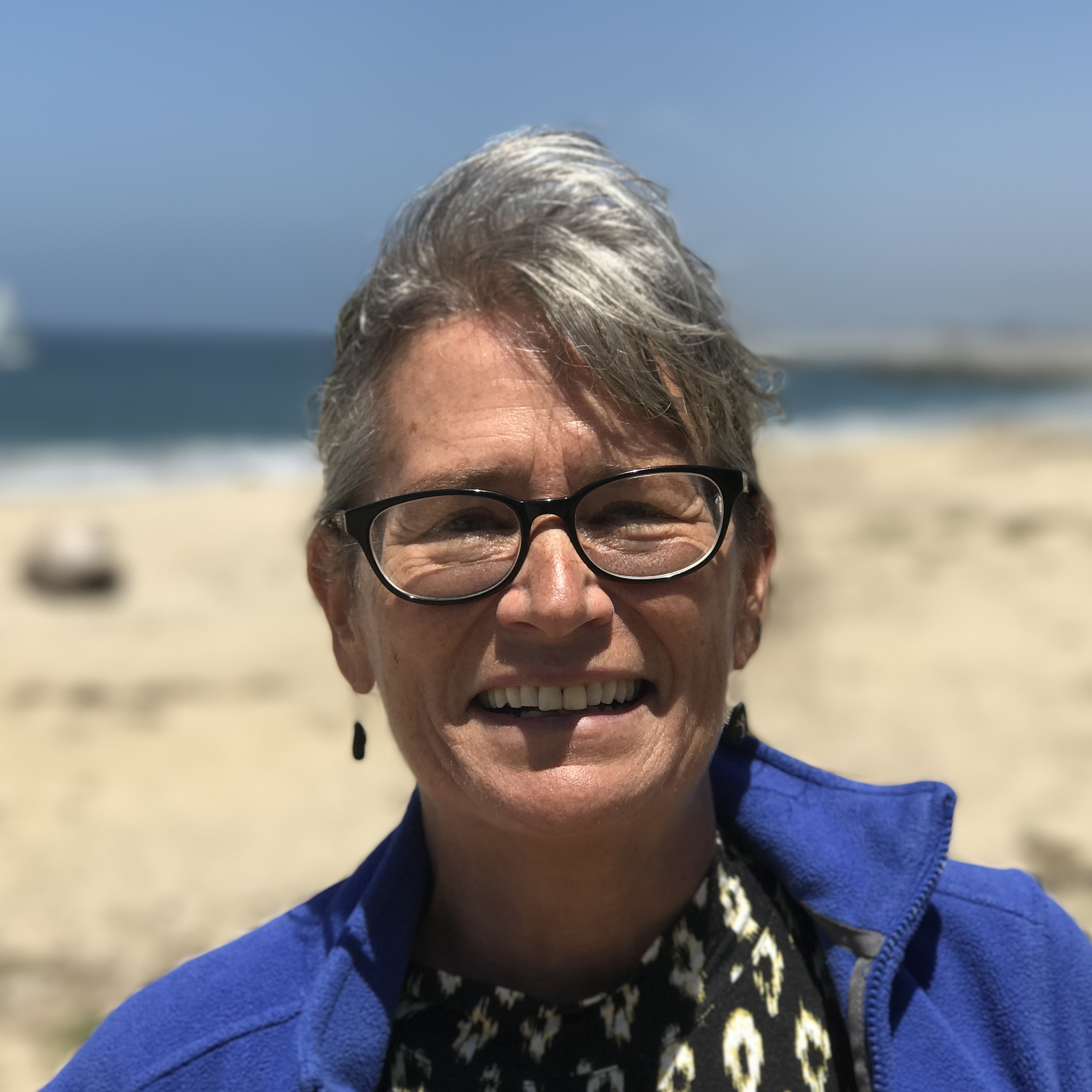 Beth Marass teaches at Sanford High School in Sanford Maine. She's been teaching 16 years and is Science Department head. She teaches Biology, Environmental and Marine Science. Her first EARTH workshop was at UNH in 2007 and her favorite part of the workshops are meeting and collaborating with teachers from around the US.
bmarass AT sanford.org
---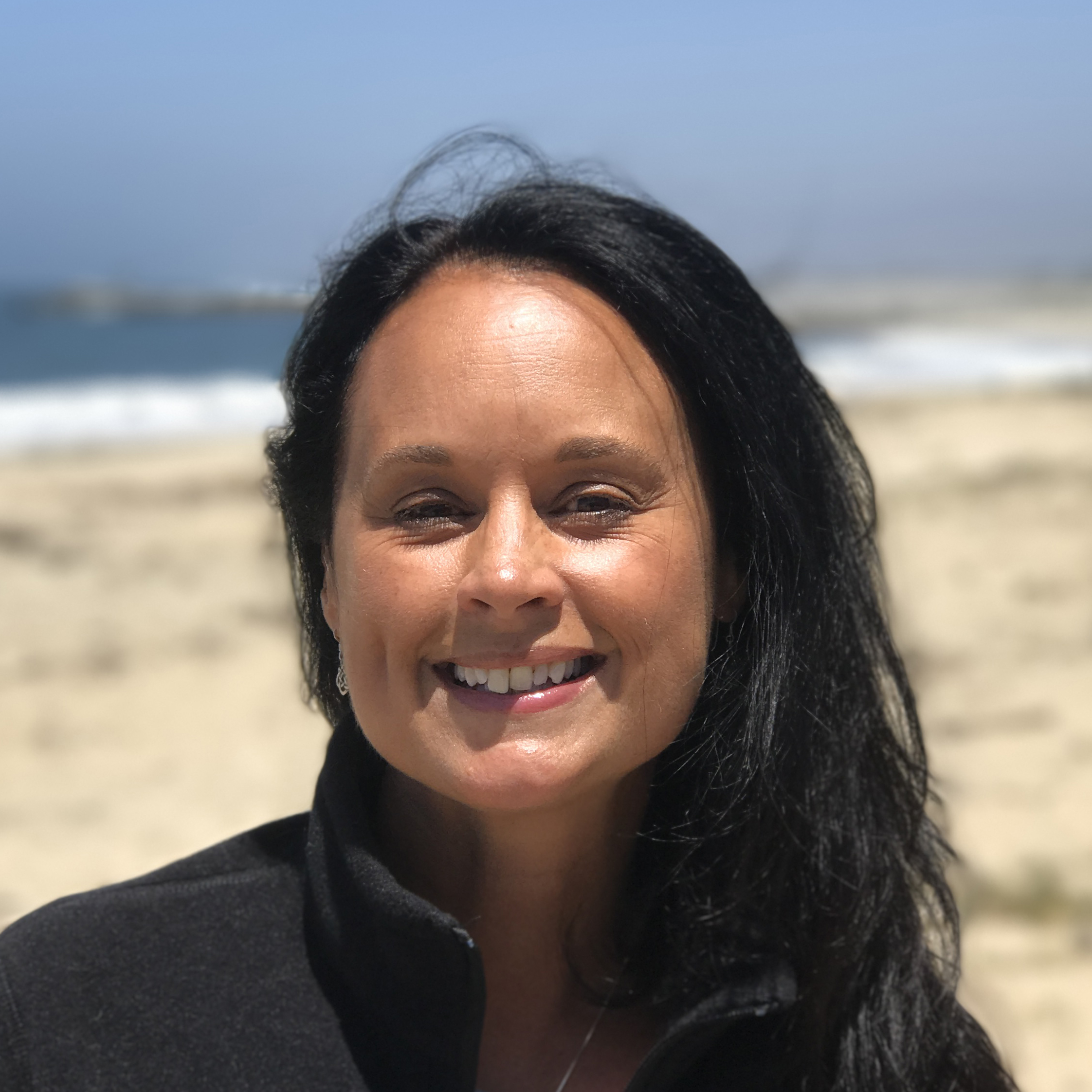 Danielle Marshall—I have been teaching 7th and 8th grade science at a public school in Wisconsin for 21 years and still love it. I am also the "coach" for an extra curricular science enrichment program that involves taking groups of science loving students to places like Hawaii and Monterey for scientific research.  I recently participated in the Plastic Pollution Summit at Monterey Bay Aquarium, which is where I found out about EARTH
drenz AT mac.com
---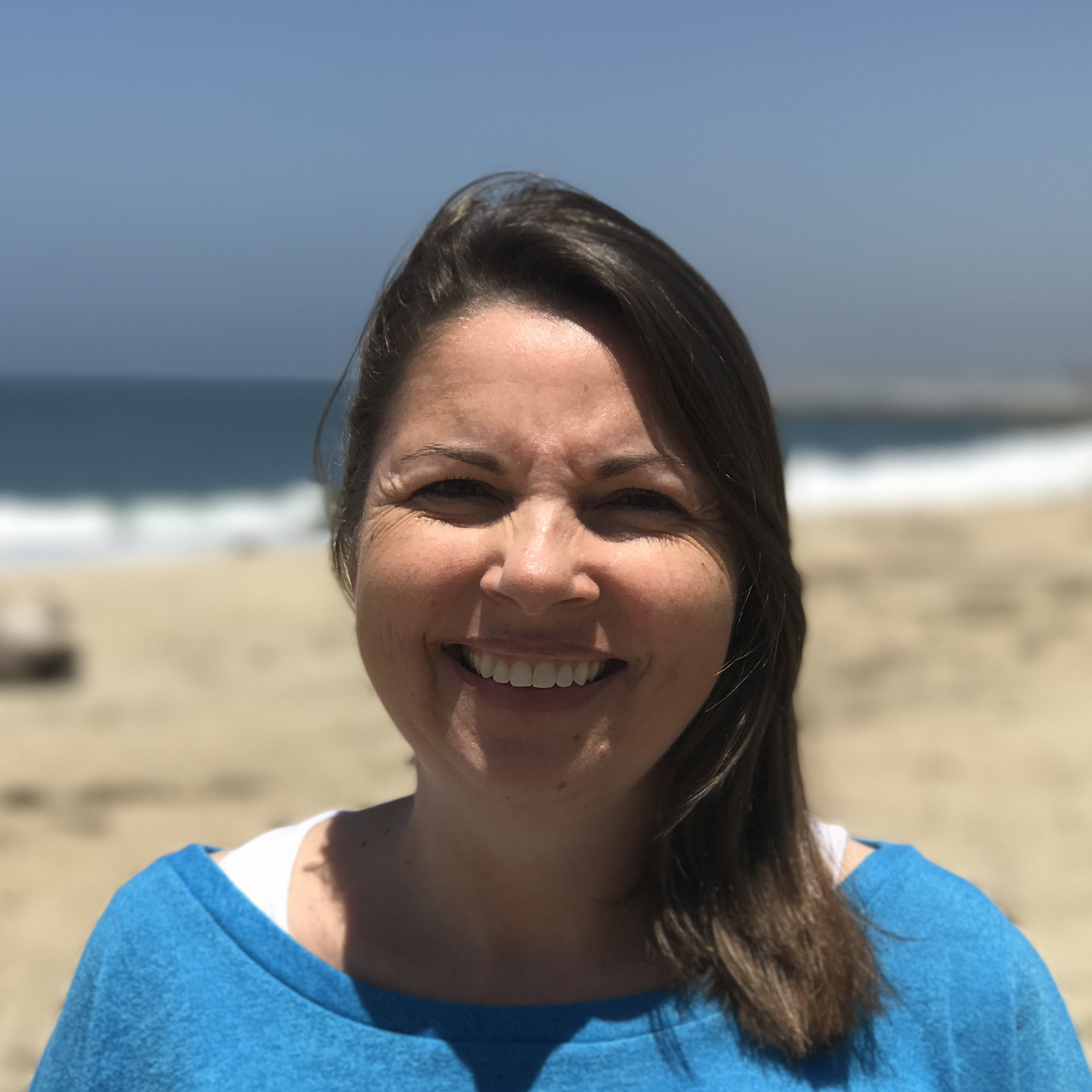 My name is Cathy McBride. I've been teaching science for students in 5th and 6th grade at the Long Beach Island School District in Ship Bottom, New Jersey for the past 10 years. With a Bachelor of Science degree in Marine Science, I am passionate about teaching all aspects of environmental science including marine ecosystems, geology, and meteorology.
cmcbride AT lbi.k12.nj.us
---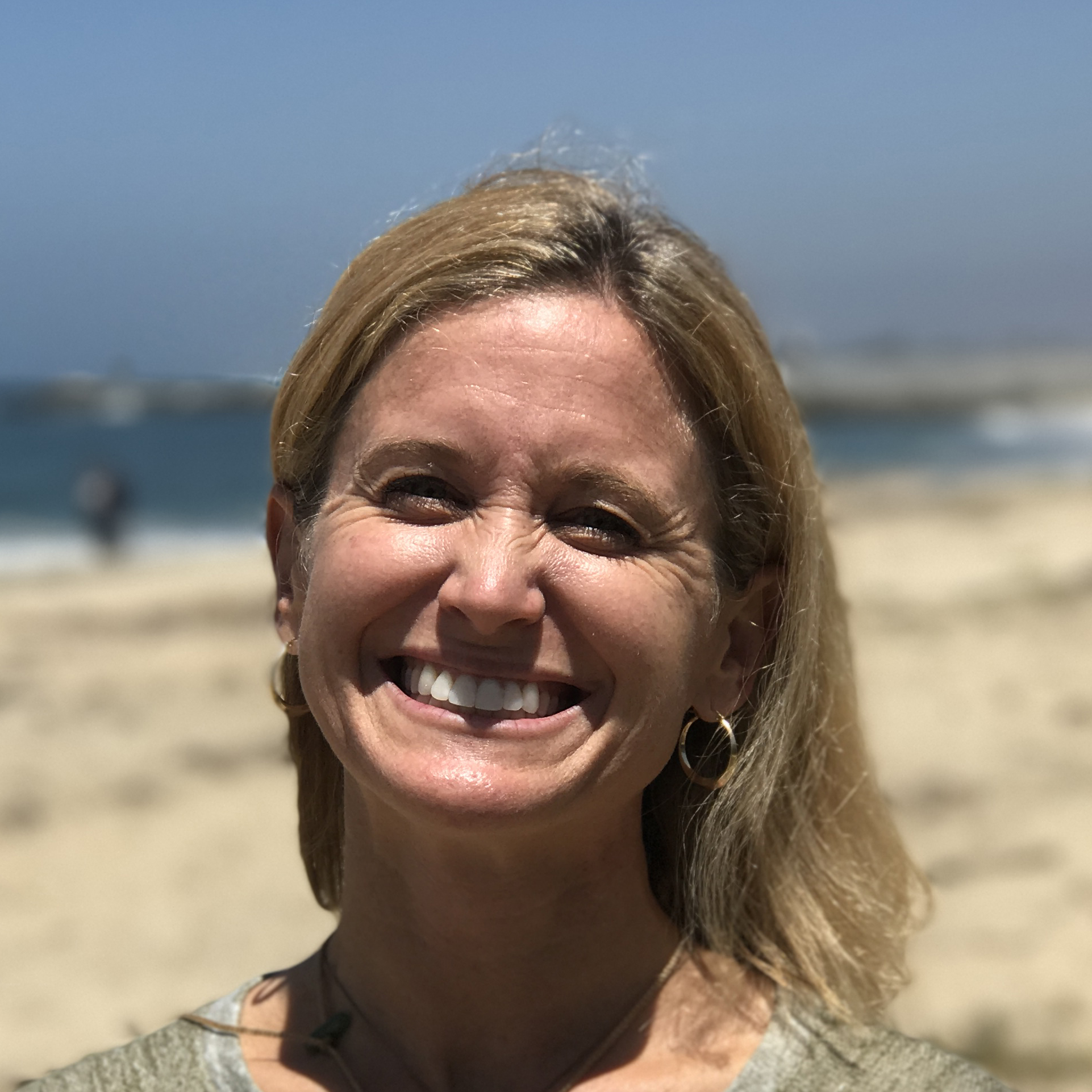 Megan McCall is the current STEAM Coordinator and Marine Science teacher at Bayside Academy in Daphne, Alabama on Mobile Bay and teaching high school science for 16 years. My love of science education has taken me on scientific expeditions to both poles and the Equator (Galalapagos), and I was a recipient of the Presidential Award for Excellence in Math and Science Teaching! Recently I completed my PhD in Instructional Design and Development!
mmccall AT baysideacademy.org
---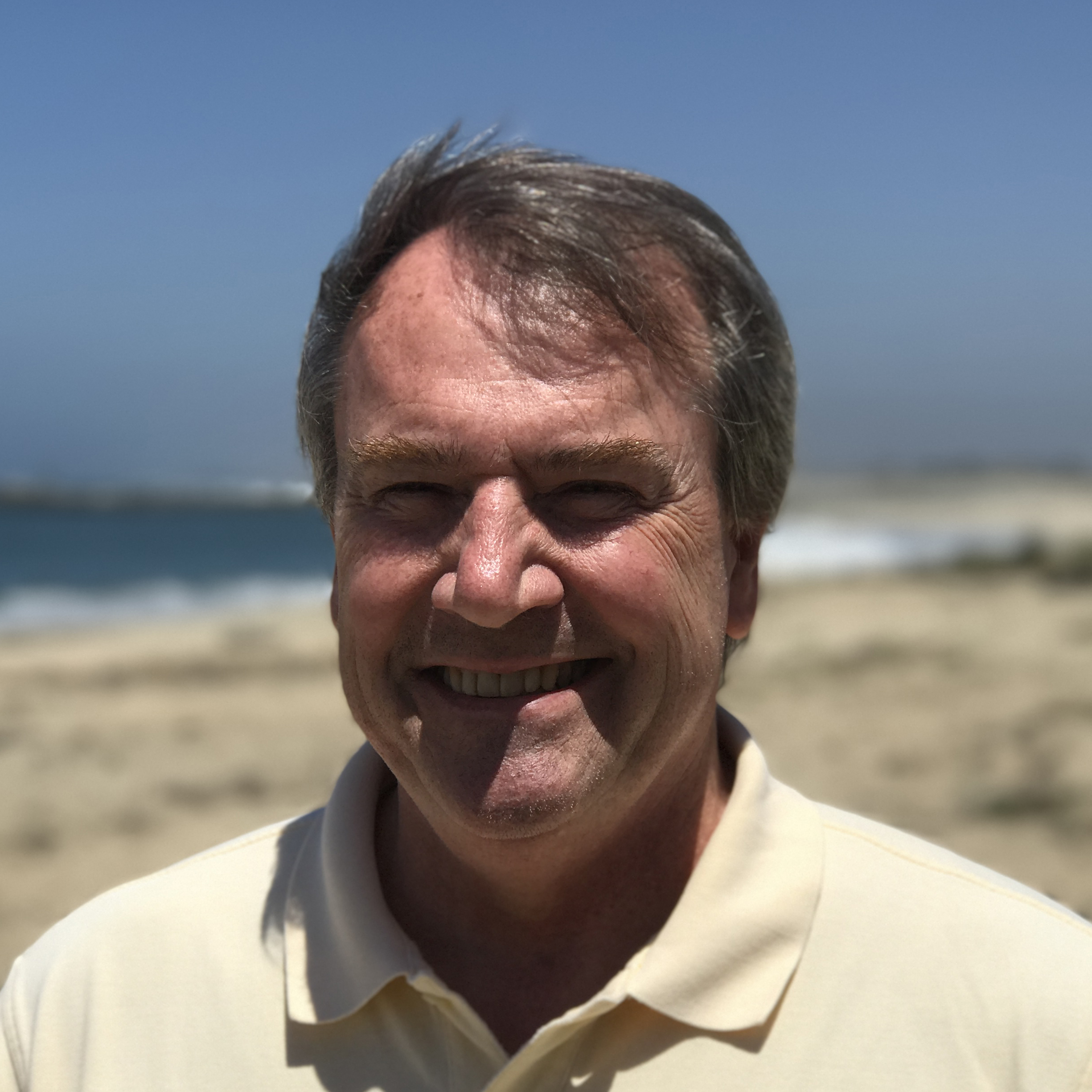 Patrick Murray, a former business owner and computer engineer, has been teaching high school for the last nine years, and loving it! I started AP Calculus at my school and I've been upping the science for our kids for some time through the Malcolm X Shabazz biogeochemistry team. This year the leader of the team was accepted to Harvard so of course everyone's very proud of her. Looking forward to BLASTing my way forward in the EARTH 2017 program by better understanding mechanics of DNA analysis.
patrickjtmurray AT gmail.com
---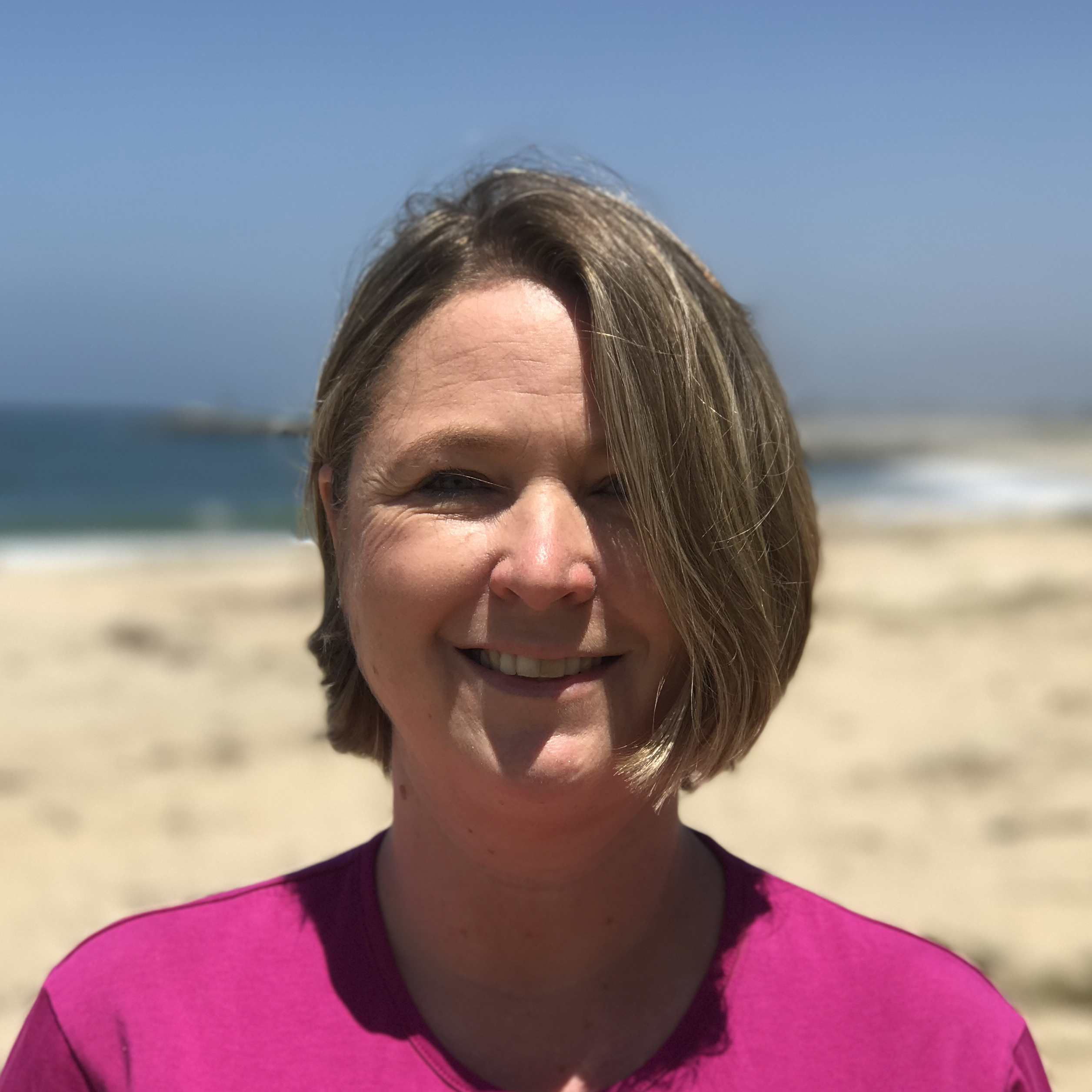 Jill Ohlsen—I grew up in the Buffalo, NY area. I earned both a bachelors and masters degree from IU. Go Hoosiers! I have since been teaching biology for 25 years. My husband is a history teacher and a football coach. My amazing son, Ryan ("Rhino") is a senior football player and wrestler. We have a very spoiled rescue dog, Cub (yes they are Chicago fans). In my spare time, I have been a docent at Mesker Park Zoo and Botanic Garden for 20 years. I am an avid traveler and have been taking my son on "adventures" since he was very young. Our goal is to visit all 50 states and as many foreign countries as possible.
jmbohlsen AT aol.com
---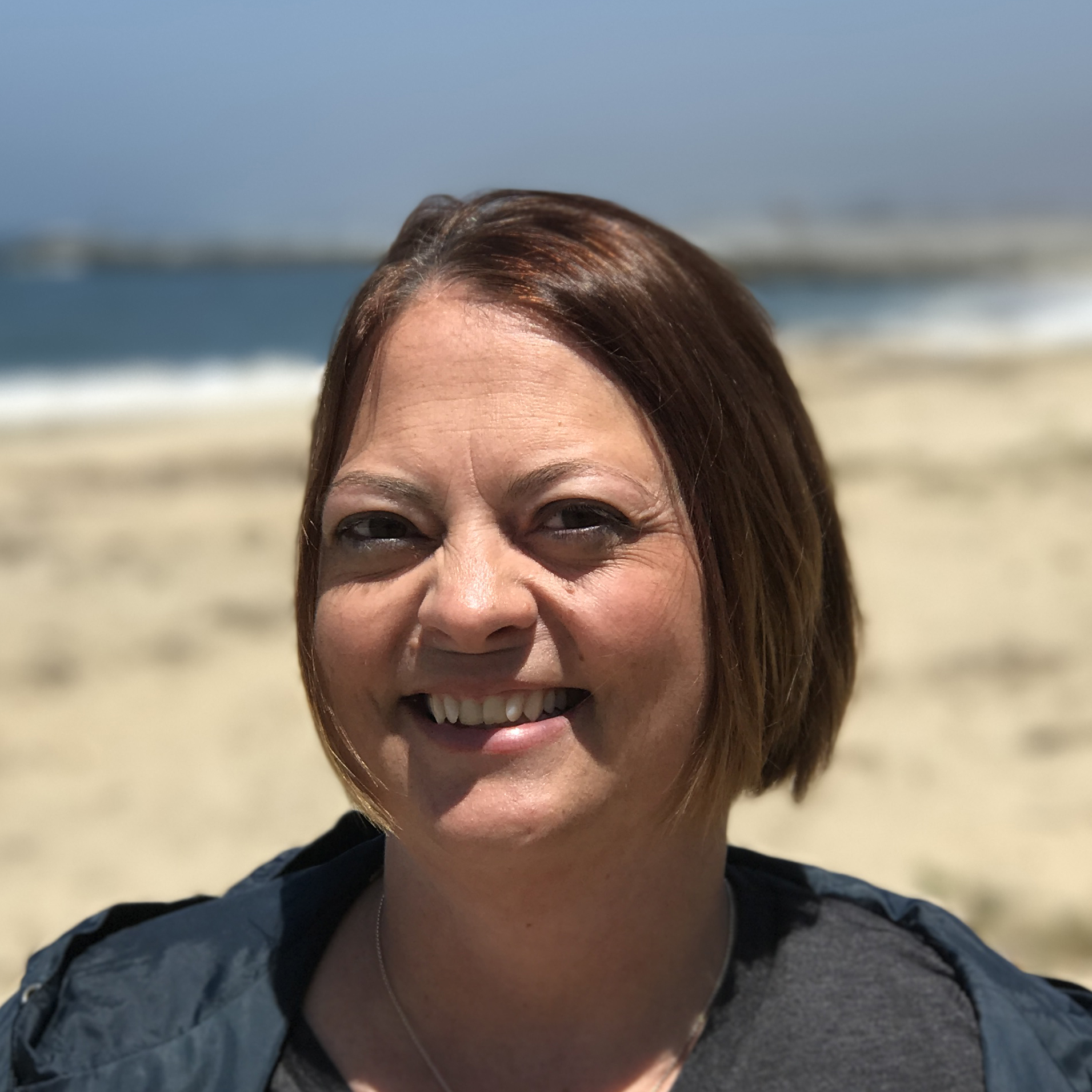 Educating for over 14 years, Stacey Sebert teaches middle school Physical and Earth Science to 7th and 8th graders. Sebert coaches Kid Wind Competitions and instructs at Camp Invention.  Stacey's certified by DEC, running Project WILD, Project WILD Aquatic, and Project WET workshops. Sebert is a member of NSTA, STANYS, NJSTA, a Maitland Simmons Award winner, and a Master Teacher.
seberts AT scolonie.org
---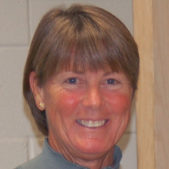 Miriam Sutton is a National Board Certified Teacher (NBCT) in Early Adolescence Science with 25 years of classroom experience. Her passion for lifelong learning is fueled by lab and field-based researcher/teacher collaborations (including four Teacher-at-Sea research cruises), as well as education/outreach experiences that develop professional development opportunities for educators and fulfill broader impact standards.
miriam.sutton AT carteretk12.org
---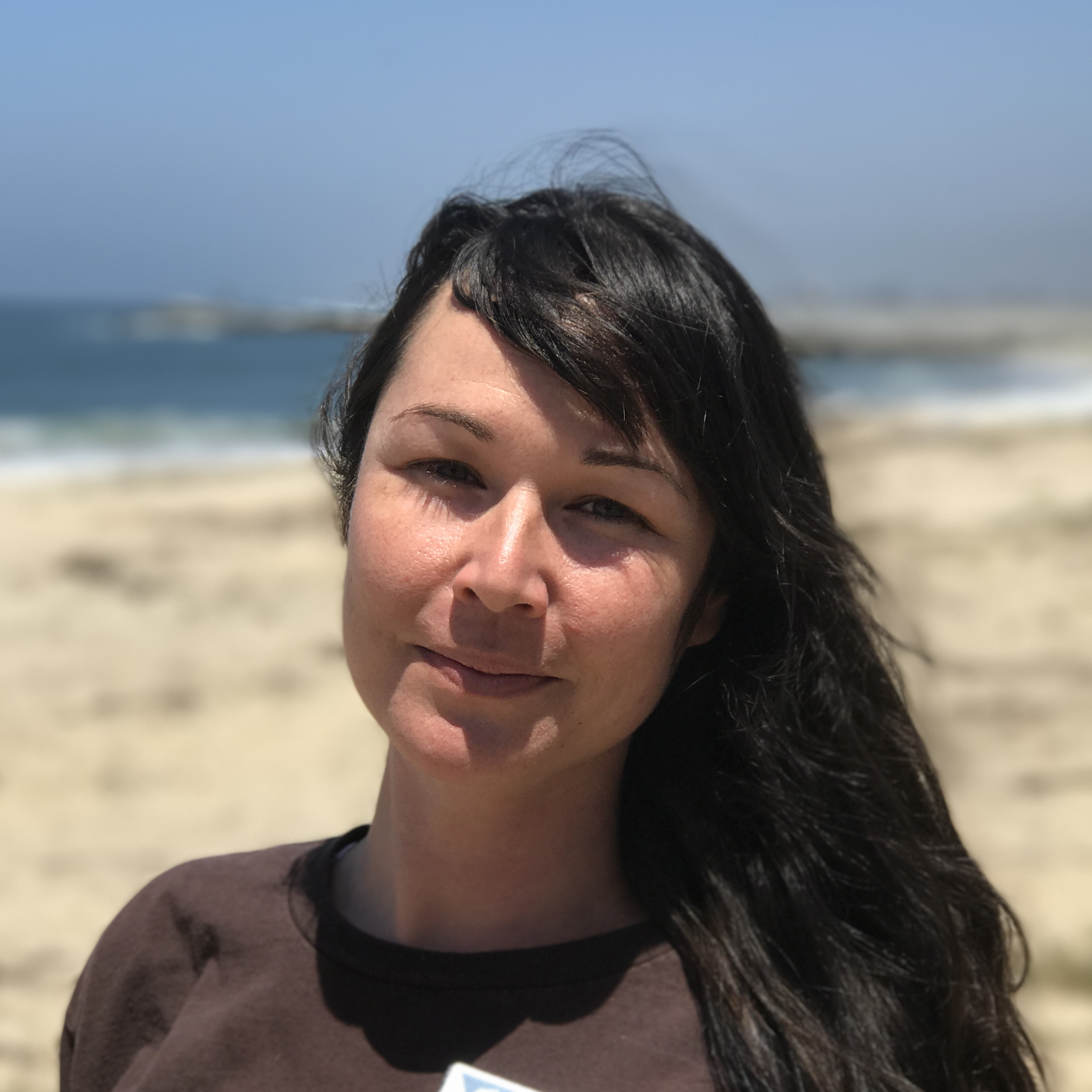 Alia Thompson is currently a doctoral student at Syracuse University in science education. Her experience spans from curriculum design and teaching middle school science to coaching volleyball and making short videos.  She is interested in augmented reality, interactive storytelling, place-based and cultural ways of knowing and doing science.  Now that she lives in Syracuse and not Oahu, her normal ocean hobbies have been put on the back burner to make way for learning 3-D design software and making clay sculptures.
athompson AT mbari.org
---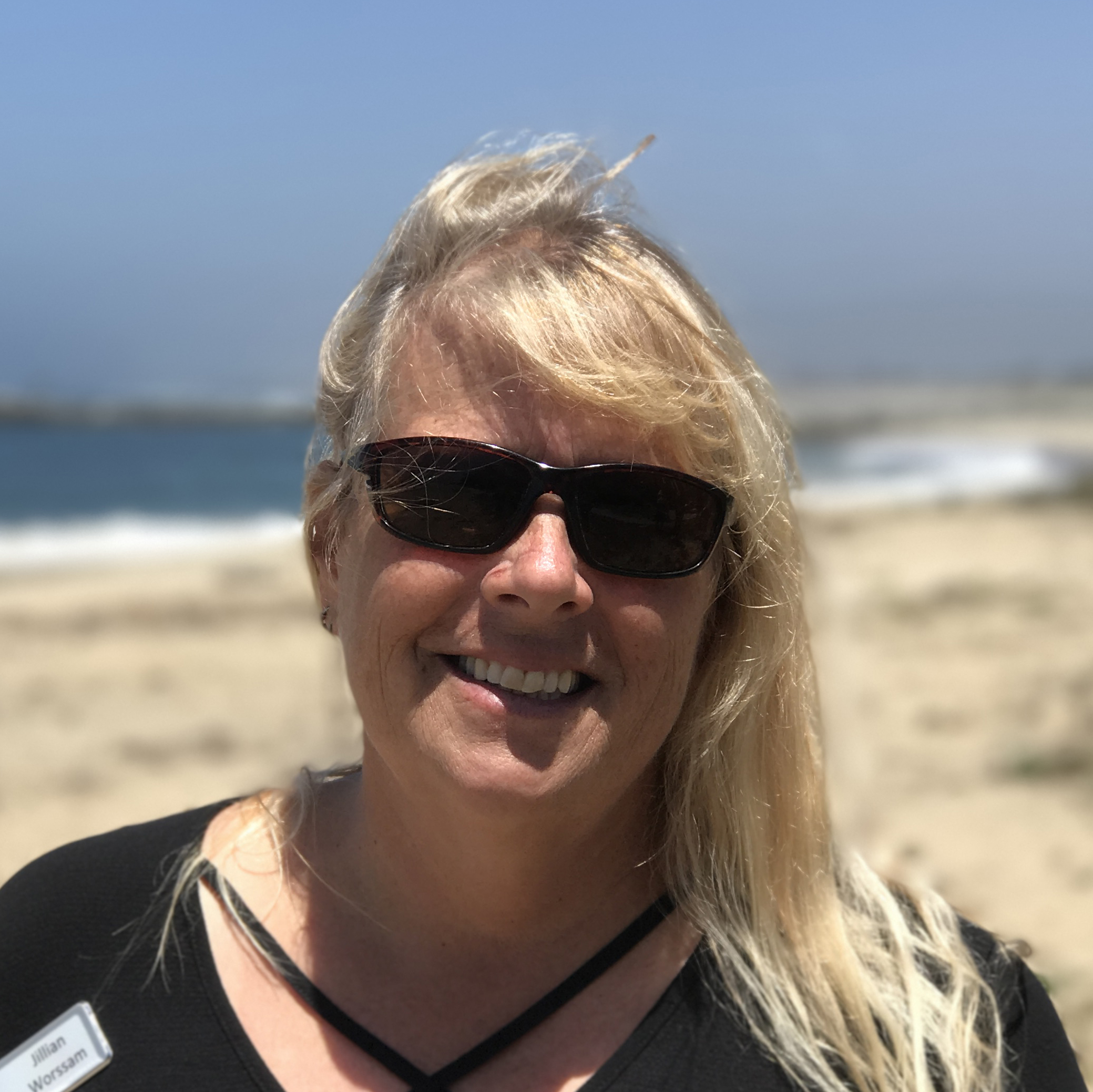 I am Jillian Worssam, an 8th grade science teacher, STEM/ makerspace coach, oceanography sponsor and founder of the "Scientists in the Classroom" student/scientist mentor program. I currently reside in Flagstaff, Arizona where I am also the education chair for the Flagstaff Festival of Science. Traveling is my passion, polar science my obsession. Smarter living through science my motto!
jworssam AT fusd1.org
---
Workshop Organizers
George Matsumoto—I arrived at MBARI in December 1996 after three years teaching marine biology at Flinders University of South Australia. Together with my wife and our sons Daniel and Kevin, we have made Monterey our home.
As the senior education and research specialist, my role involves several different projects: seminar coordinator, summer internship coordinator, distance education, links between the research institute and other partners, and other projects that I haven't begun yet. Please see our educational resources page for links.
mage AT mbari.org
---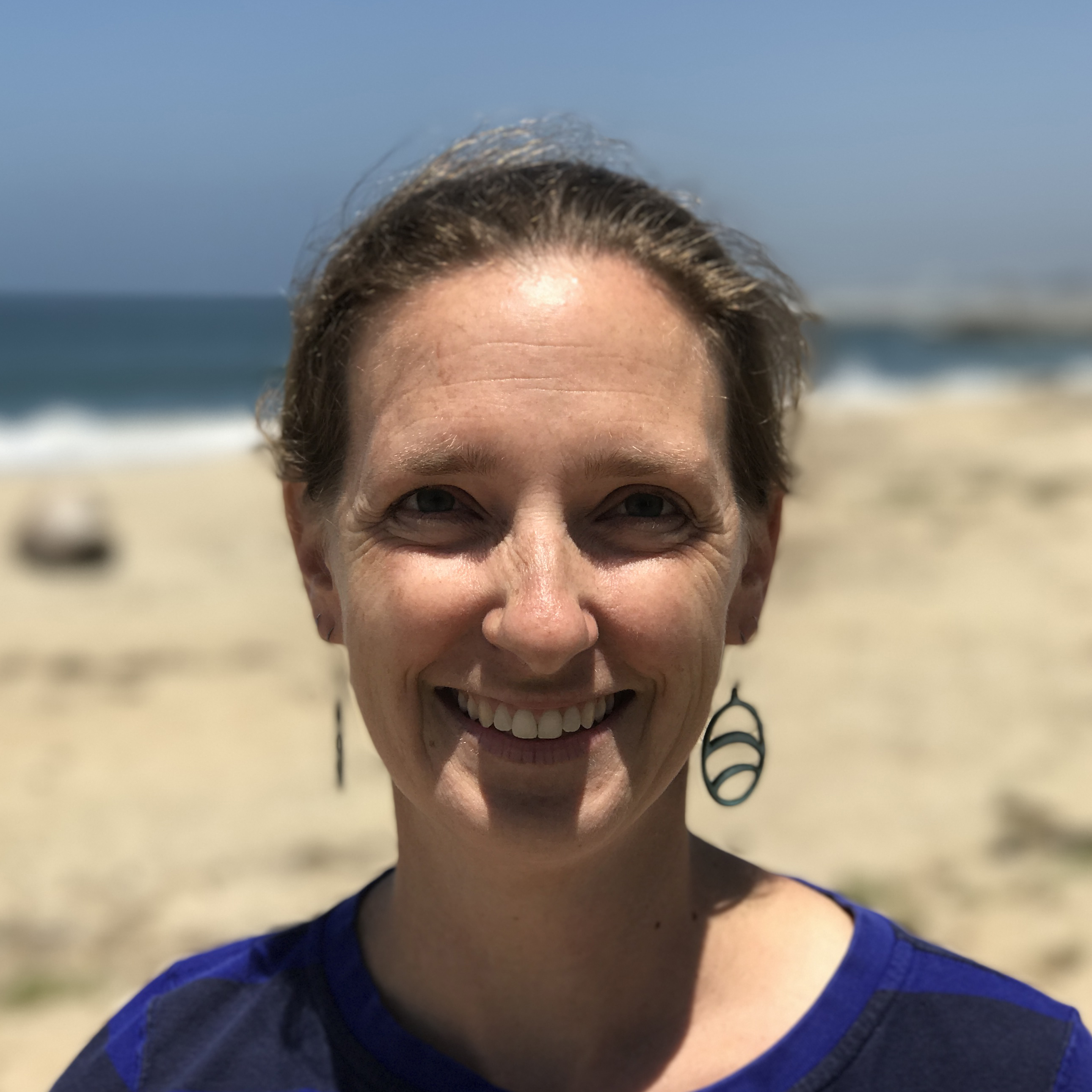 Kristin Hunter-Thomson has worked in science and science education for over 15 years in various locations around the U.S. and abroad. She pulls from her middle/high school science teaching background, her experience in formal and informal education, and her training in marine science in her pursuit of developing cutting-edge data and science literacy opportunities for educators and students in grades 6-16. Working in conjunction with scientists to ensure accuracy in the science and accessibility of the data to students, she plans, develops, and implements professional development programs for educators. She also develops data-based educational resources for grades 6-16. She is currently serving as the director of Dataspire, a data literacy initiative at Rutgers University, and teaches science communication in the Department of Human Ecology. Kristin has an M.S. in Marine Science and an M.A.T. in Earth & Life Science (Middle & High School).
hunterthomson AT marine.rutgers.edu
---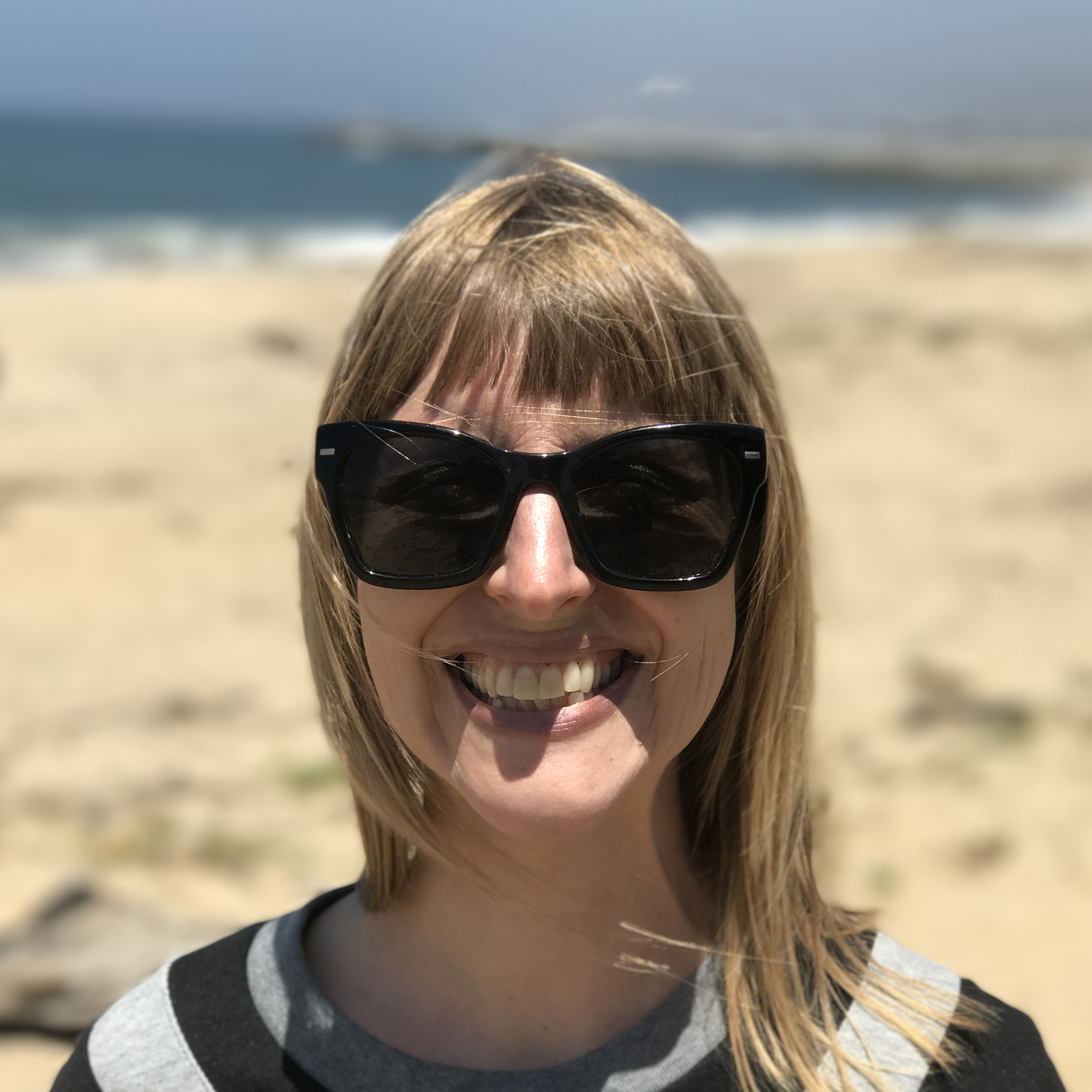 Stephanie Schroeder is the Education, Outreach, & Diversity Managing Director for the Center for Dark Energy Biosphere Investigations (C-DEBI), a National Science Foundation Science and Technology Center, at the University of Southern California. She received her B.S. from the University of Wisconsin—Milwaukee and her Ph.D. from the University of Oregon. While investigating the territorial behavior of the owl limpet, she realized her love of integrating research and education. After finishing graduate school, she embarked on a postdoctoral position at the University of California, San Diego where she served as the resident scientist in the education department at the Birch Aquarium, the public exploration center for the Scripps Institution of Oceanography. She joined C-DEBI in 2012 and works to engage and inspire the public, students, and scientists in subseafloor exploration.
slschroe AT usc.edu
---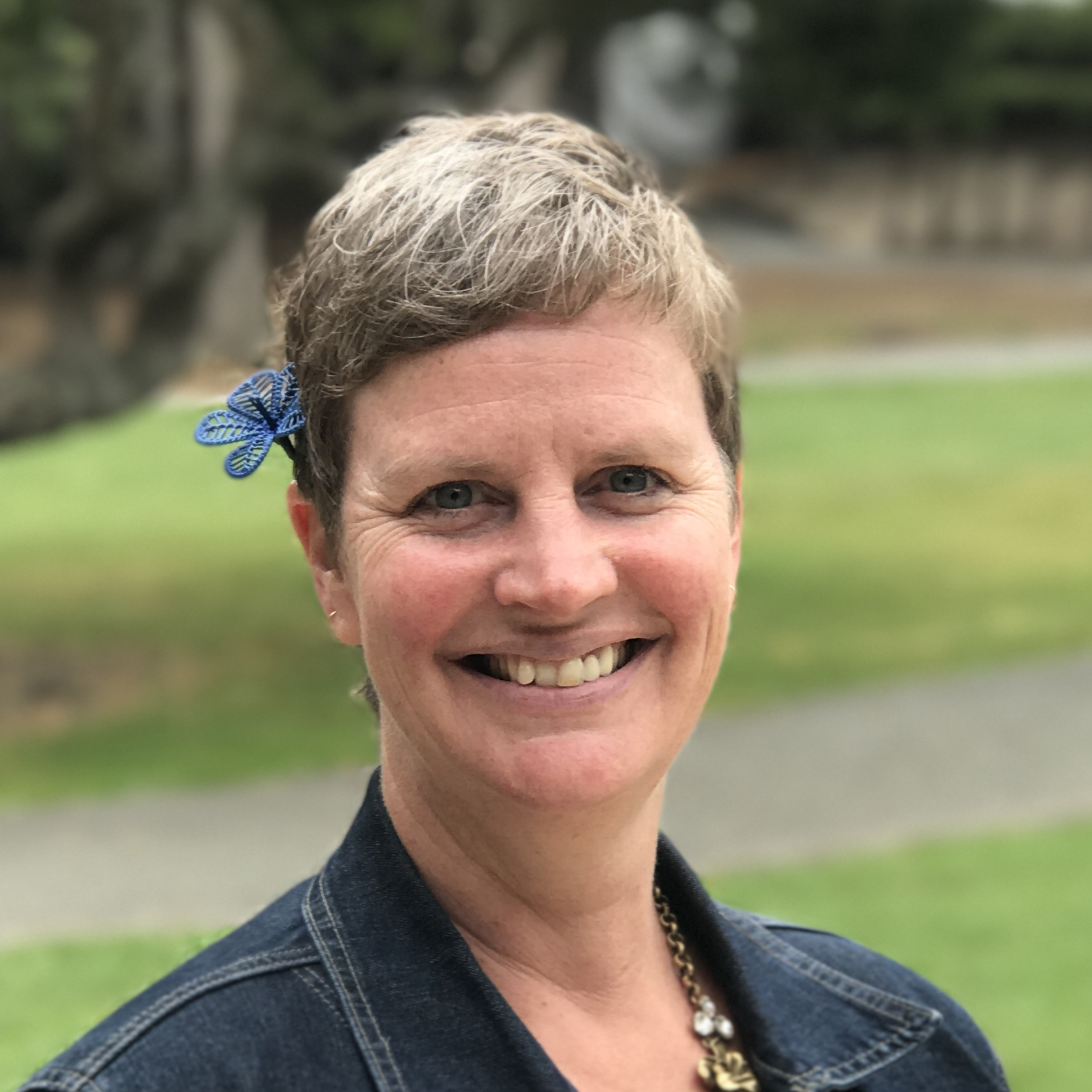 Jennifer Magnusson—Jennifer has been the EARTH Webmaster since its inception in 2003, when she was an intern at MBARI. She has a background in marine science,  education, and graphic design, and enjoys projects that incorporate all of these aspects. She has always loved the ocean and has lived in California, Maine, Alaska, Washington and British Columbia, has taught Oceanography on board a schooner in the Caribbean, and has participated in two research cruises in the mid-Atlantic ocean: as a graduate student on the R/V Knorr with the ROV JASON, and as the onboard education officer on the JOIDES Resolution.
earth AT mbari.org