Diversity of the Indo-Pacific Network (DIPnet): Novel solutions for the study of molecular ecology and evolution in the Indo-Pacific
Eric Crandall
California State University, Monterey Bay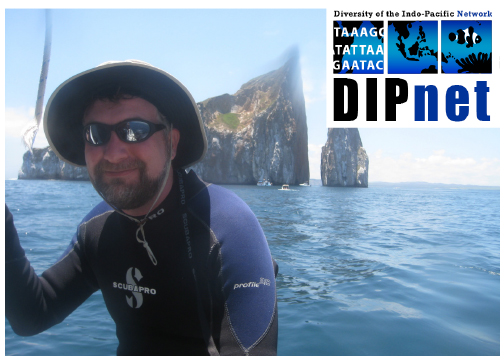 March 27, 2019
Pacific Forum—11:00 a.m.
The Indo-Pacific is the world's largest and most speciose marine biogeographic region, yet research in the region lags far behind areas that are closer to developed countries. Dr. Crandall will introduce the Diversity of the Indo-Pacific Network (DIPnet), a research coordination network that seeks to advance ecology and evolution research in the Indo-Pacific by fostering collaboration between scientists in developed and developing countries through training and open data practices.
He will also present the first two research results to come out of DIPnet, both of which are characterized by broad taxonomic and geographic sampling made possible by the network. First, a broad phylogeographic survey of 56 reef-associated species sampled across the Indo-Pacific finds support for biogeographic hypotheses with relatively few regions, underscoring the paradox of high species diversity in an area with few clear allopatric barriers to gene flow. Second, coalescent analysis of simulated genetic data shows that coalescent methods are much more sensitive than traditional F-statistics to faint population structure that is characteristic of marine populations. Coalescent analysis of 41 species sampled across the Hawaiian archipelago, yields results that meet predictions from simulations of larval dispersal far better than results from F-statistics, with promising implications for the use of this approach in delineating marine metapopulations.
Next: April 17—Alexandra Branzan Albu, University of Victoria, Canada