Computer vision for underwater environmental monitoring
Alexandra Branzan Albu
University of Victoria
British Columbia, Canada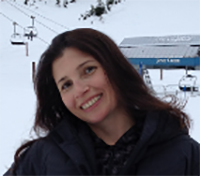 April 17, 2019
Pacific Forum—11:00 a.m.
Ocean Networks Canada (ONC), an initiative of the University of Victoria, is a worldwide leader in underwater environmental monitoring. Over the past 10 years, ONC has collected over 83,000 hours of video data from 26 historical and current seafloor camera systems. Dr. Branzan Albu will address how computer vision and video processing techniques can be used for interdisciplinary applications in environmental underwater monitoring and the main challenges for these techniques in underwater imaging applications. These challenges include, but are not limited to:
light propagation in underwater media (forward and backward scattering, wavelength-dependent attenuation with distance), the presence of floating particles (marine snow), and analysis of massive amounts of data (HD videos recorded on a 24/7 basis).
Dr. Branzan Albu will present several success stories of computer vision algorithms designed for specific tasks of underwater environmental monitoring using visual data acquired by the cabled seafloor observatories of ONC. She will also outline several directions of future work in environmental monitoring that will hopefully inspire and motivate the audience to contribute to this emerging area of interdisciplinary research.
Next: April 24—Will Crichton, Stanford University