2017 Summer Intern Profile: Beverly Abadines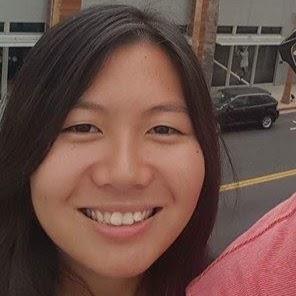 Name: Beverly Abadines
Project/Mentor: Power consumption of SeeStar open-source imaging system with Thom Maughan and Chad Kecy
School: California State University, San Bernardino
Hometown: Rialto, California
Tell us about your project:
I am working on the instrument interfacing and data-storage for the SeeStar open-source imaging system. SeeStar's purpose is to autonomously photograph deep-sea ecosystems and record sensor data during long time periods.
My goal is to prolong SeeStar's active duration by reducing its power consumption, as well as experimenting with the sensor modalities and serial communication.
Why did you want to intern for MBARI:
While I studied computer engineering, I wanted to learn about autonomous systems, such as the ones serving within Unmanned Aerial Vehicles (UAV), Autonomous Underwater Vehicles (AUV), driverless cars, and remotely operated vehicles (ROV).
I was excited about being able to see and possibly work with a ROV. I was also especially surprised that my experience with software and hardware as an undergraduate matched with the program requirements.
What's been your favorite part of MBARI so far:
The work culture at MBARI is incredible. I look forward to working on my project and seeking advice and mentorship from many of the staff I meet. The overall MBARI staff have such positive energy and are willing to go out of their way to dedicate their time and expertise to help interns.
The message conveyed since the very first day of the internship is that MBARI's summer internship program aims to cultivate an experience where interns learn and develop into stronger contributors of their field. It feels that the program serves the interns rather than the interns serving the program.
And, if you had a boat, what would you name it? Boaty McBoatface 
Meet the rest of MBARI's 2017 Summer Interns