Automated chemical sensors
Marine chemist Ken Johnson and his research team have developed several instruments and that automatically measure concentrations of various chemicals in seawater. They have also deployed networks of instruments in the ocean and in estuaries to help answer important scientific questions about about these areas.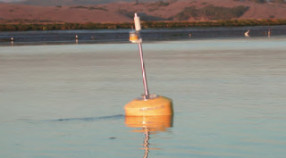 The Chemical Sensors project seeks to understand changing ocean chemistry because chemical composition of the ocean affects the entire food web. The group outfits floats with the ever-developing chemical sensors and uses them to keep track of changes in nitrate and pH among other variables.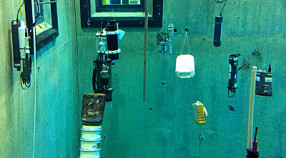 Apr 29, 2015 - A team including two MBARI researchers has been selected for the final stage of a million-dollar ocean technology competition. The Wendy Schmidt Ocean Health XPRIZE has offered two prizes of $1 million each to science and engineering teams from around the world to create a pH sensor that accurately and affordably measures ocean acidification.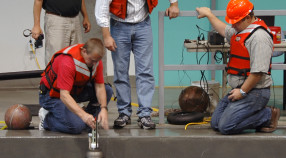 Sept 15, 2014 – Ocean researchers are on the verge of gaining new insights about the changing Southern Ocean with help from sensors developed by a research team at the Monterey Bay Aquarium Research Institute (MBARI).