Sex, life, and adaptive matter
Shriram Ramanathan
School of Materials Engineering
Purdue University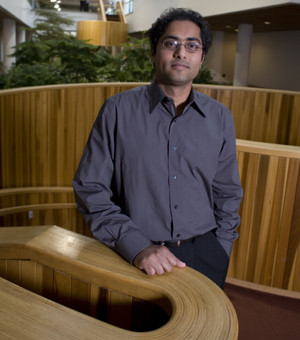 Wednesday, August 23, 2017
Pacific Forum—11:00 a.m.
A hallmark of life is plasticity that enables reproduction, evolution, and environmental adaptivity. A question we ask in my research group is whether these remarkable features in nature can be realized in the physical world. I will first describe some examples of collective phenomena that ensure species survival in the animal kingdom emphasizing spatio-temporal aspects and sexual dynamics. Then, I will review some remarkable experiments conducted by biologists on single cellular organisms that demonstrate intelligence despite absence of a brain. Subsequently, I will describe our recent collaborative discoveries on adaptive quantum materials that strikingly mimic organismic behavior and give examples of problems in brain and behavioral sciences that may be emulated using such systems. Finally, we pose the question whether such artificial systems can serve as a testbed to understand quintessential aspects of evolutionary phenomena that may in the future be used to design animal-machine interfaces.
Next: August 30, Daniel McCartt