Special Seminar Series
The Ecology of Monterey Bay
A Tale of Two Krill
in the Central California Current Ecosystem
Baldo Marinovic
University of California, Santa Cruz
Institute of Marine Sciences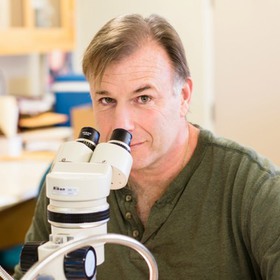 Tuesday, August 15, 2017
Pacific Forum—3:00 p.m.
Euphuasiids (krill) comprise an essential component of pelagic ecosystems worldwide as they play a key role in transferring primary productivity to higher trophic levels. Within the Central California Current Ecosystem (CCE) two species of krill, Euphausia pacific and Thysanoessa spinifera, constitute the bulk of the krill biomass, and while both species share many similar life history characteristics, they also demonstrate a few distinct differences, particularly with respect to how these populations respond to inter-annual variability in oceanographic processes. In this presentation, the life history characteristics for these species as well as their population dynamics within the CCE over the last 20 years will explored.
Next: August 16, Jurgen Mienert