MBARI
Targeted sampling by autonomous underwater vehicles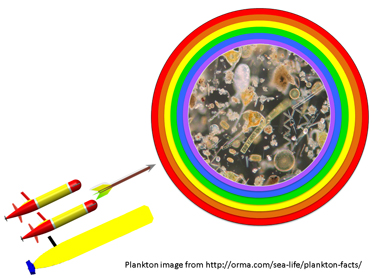 Tuesday, August 11, 2015
Pacific Forum—11:00 a.m.
Ecologically important ocean processes are often associated with high spatial gradients and fast temporal variation. Using traditional methods for detecting and sampling such processes is laborious, costly, and inaccurate. To bridge this gap, we have developed methods of using autonomous underwater vehicles (AUVs) to detect, track, and sample the oceanic features of interest–an approach we call "targeted sampling". A targeted sampling capability allows researchers to direct a limited number of marine assets to specific regions of interest and collect desired measurements/samples absent a human presence. Scientific insights into a variety of ocean processes are used to derive algorithms for carrying out a suite of targeted sampling activities while taking maximum advantage of the vehicles' flexible behaviors and growing endurance.
I will present field experiments of using the Dorado gulper AUV and the Tethys-class long-range AUVs for targeted sampling and long-duration tracking of phytoplankton patches and upwelling fronts, and the resultant scientific findings. A latest experiment has demonstrated that targeted sampling algorithms are an indispensable component in the new AUV-borne ecogenomic sensing technology. We work to enhance the AUVs' oceanography-oriented intelligence, increase their operation endurance, and enable multi-AUV collaborations, towards the goal of targeted and persistent observation of the ocean.