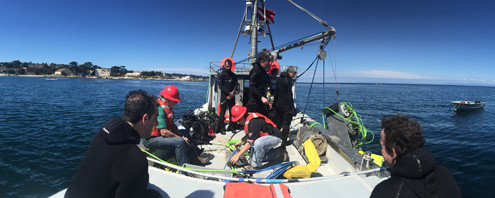 Preparing for a cruise

Cruise plan

A cruise plan must be submitted prior to departure.
Plan must identify an operator and a shore contact.
The maximum load is 8 people.

Visitor release

Required for participants who are not MBARI staff.
Sign Up Procedure
MBARI employees may check for vessel availability on the ship's calendar in Zimbra.

Only DMO administration and Figurski can edit the Zimbra Paragon calendar.
Operators
Special permission
Cruises that exceed the allowable area, or time of operation (see section V of Operator manual link below) require special permission from the Division of Marine Operations (DMO).
For cruises that require special permissions, it is recommended that the cruise plan be submitted 15 business days in advance.