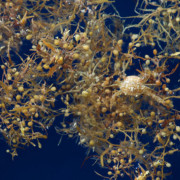 MBARI's research vessel Western Flyer and remotely operated vehicle Doc Ricketts are on a seven-week expedition to the waters off the coasts of Oregon and Washington. A multidisciplinary group of MBARI scientists and collaborators will explore and conduct research experiments on gas hydrates, the behavior of carbon dioxide in the deep sea, underwater volcanoes, and deep-sea animals.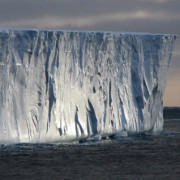 March 6-April 15, 2009
Returning to Antarctica eight months after a previous expedition, a research team led by Ken Smith continues to study biogeochemical cycles around icebergs using novel instruments.