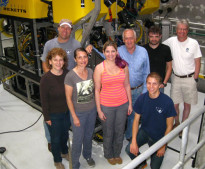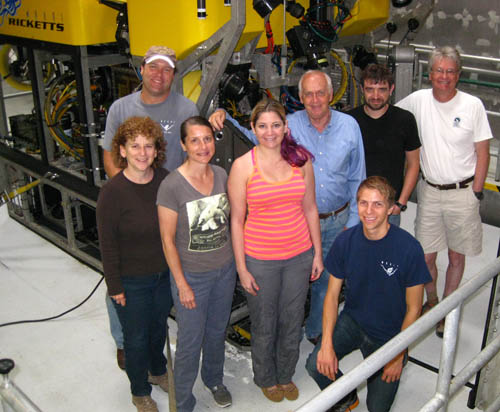 The R/V Western Flyer can accommodate up to 26 persons onboard. The ship's crew minimum requirement is 10 at all times. Normal 12-hour consecutive day ROV operations require a five-person ROV crew. Over-the-side operations require at least two ship's crew members to assist, but normally this does not require additional crew. The following guidelines can be used to calculate science bunk space:
The maximum legal science complement is 16. This includes 11 scientists and five ROV pilots. Crew size is 10 for a maximum of 26 people.
On non-ROV missions (low to moderate over-the-side operations) 16 science bunks are available.
On ROV day trips 11 scientists are allowed.
ROV cruises with consecutive 12-hour days: 11 science bunks are available, plus 10 for ship's crew and five ROV pilots.