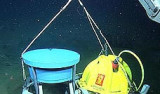 The DEIMOS system works like the "fish finder" used on many recreational fishing boats, but instead of pointing down from the sea surface, it points up from the seafloor. DEIMOS was developed by professor John Horne, along with research scientists David Barbee and Dick Kreisberg, at the University of Washington.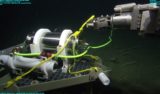 A new geodetic tool for measuring long-term vertical motions of the seafloor.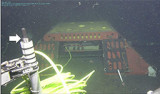 Hydrophone records sounds that originate from living organisms, natural processes and human activities.
Legacy MARS Science Experiments