Woods Hole Oceanographic Institution
Dynamic seascapes: A framework for scaling pelagic biogeochemistry and ecology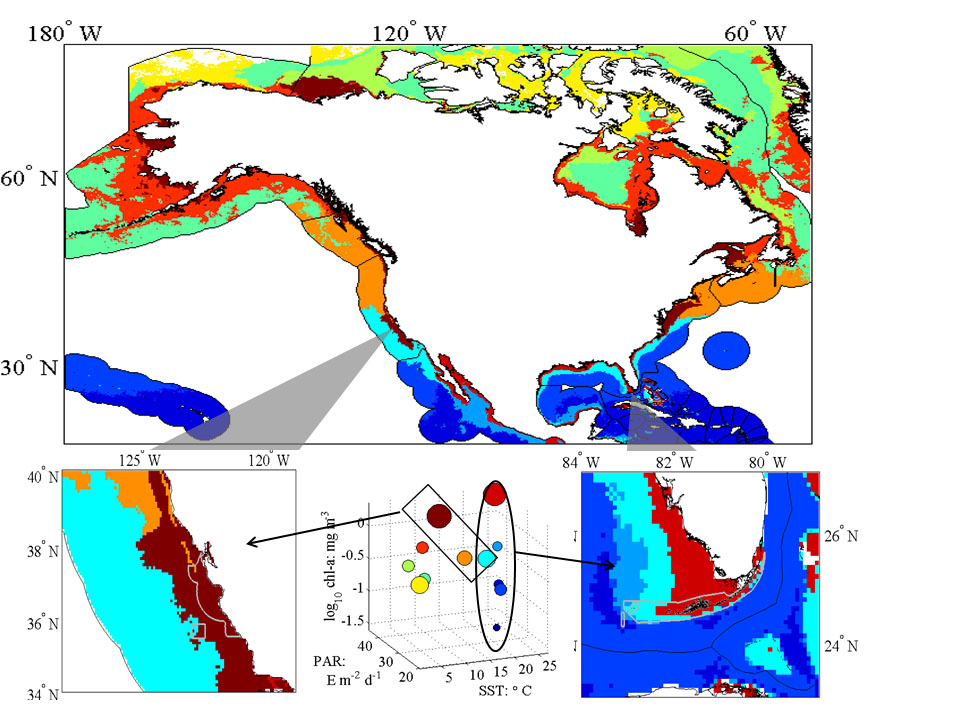 Wednesday, April 8, 2015
Pacific Forum—11:00 a.m.
The lack of a formal framework to link local mechanism to larger scale patterns challenges our capacity to understand and monitor pelagic ecosystem responses and feedbacks to global change. I will describe three case studies where we apply the hierarchical patch mosaic paradigm of landscape ecology to the study of the spatial, seasonal, and interannual variability of oceanic and coastal systems using in situ, satellite remote sensing, and modeled data. First, I describe how dynamic seascapes delimit unique pelagic habitats in the North Pacific, with different microbial assemblages, biophysical forcing, and drivers of primary production. Second, I describe how indices of seascape structure can facilitate comparison of multiple marine ecosystem models, reducing uncertainty of projected habitat shifts. Finally, I discuss an inter-agency initiative to develop a Marine Biodiversity Observation Network in U.S. coastal waters. Dynamic seascapes can serve as a biogeographical framework, facilitating synthesis of complex socio-ecological patterns across multiple scales.