Ted Cranford and Petr Krysl
San Diego State University / University of California, San Diego
Virtual model of a baleen whale: Constructing mysticete audiograms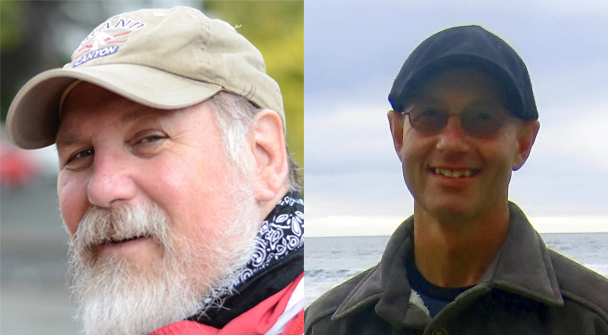 Wednesday, April 22, 2015
Pacific Forum—11:00 a.m.
Hearing mechanisms in baleen whales (suborder Mysticeti) are essentially unknown but their vocalization frequencies overlap with low-frequency anthropogenic sound sources. Synthetic audiograms were generated for a fin whale by applying finite element modeling (FEM) tools to X-ray CT scans. We scanned the head of a small fin whale (Balaenoptera physalus) in a CT scanner designed for solid-fuel rocket motors. Our FEM toolkit allowed us to visualize the interactions between sound and the anatomic geometry of the whale's head. These simulations revealed two mechanisms that excite each of the bony ear complexes. The first one showed the skull vibration enabled a bone-conduction mechanism, while the second one showed a pressure mechanism was transmitted through soft tissues. Bone conduction is the predominant mechanism that contributes to low-frequency sound sensitivity. These results have implications for assessing mysticete exposure levels to anthropogenic noise and for understanding the various aspects of ecological morphology associated with baleen whale sound reception.
Next: May 13—Brendan Kelly