MBARI Response to Coronavirus (COVID-19)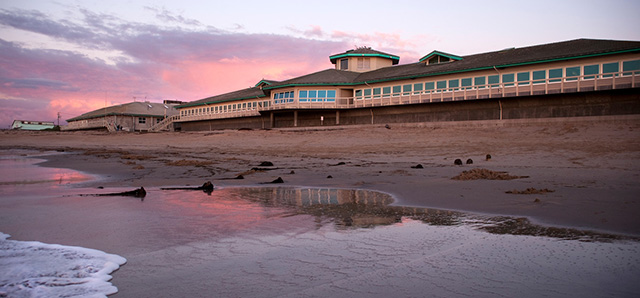 ---
UPDATE 3: Closure extended until June 1, 2020
MBARI has extended its closure and will re-open on June 1, 2020, if opening is consistent with mandates from state and local health authorities.
---
UPDATE 2: MBARI Open House cancelled
Due to the ongoing Coronavirus (COVID-19) pandemic, MBARI is cancelling our Open House this year. We will miss showcasing our latest research and technology with you in person this summer, but the health and well-being of the community is our top priority. Please know that we're continuing to share our stories daily via our website, YouTube, Facebook, Twitter and Instagram.
---
UPDATE 1: MBARI has extended its closure and will re-open on May 4, 2020.
---
March 16th, 2020
Message from Chris Scholin, MBARI President and CEO:
MBARI is carefully monitoring developments on coronavirus (COVID-19). The safety and health of our staff, marine operations crew, and external research partners are top of mind.
Out of an abundance of caution and to help prevent the spread of COVID-19, MBARI has decided to temporarily close our facilities in Moss Landing, California.
The closure will be for a period of two weeks, with MBARI re-opening on Monday, March 30th, 2020.
There will be no at-sea operations on our research vessels during this time. During the closure, a limited number of essential staff will come to work to ensure operations remain smooth and to maintain critical ongoing research experiments. Essential staff will take appropriate safety measures, such as social distancing.
If you have a scheduled meeting at MBARI in the next two weeks, staff will contact you to reschedule or set up a teleconference.
It is our sincere hope that these steps will positively contribute to our community's efforts to slow the spread of this virus and help protect those who are vulnerable.
Chris Scholin