Submarine Volcanoes Group
David Clague, Principal Investigator
The submarine volcanism group studies processes that form and modify volcanoes in the sea.
Volcanic eruptions and flank collapses are significant geologic hazards. While volcanic events and deposits in the ocean are largely concealed from view and more difficult to sample than volcanoes on land, submarine volcanoes are an integral part of the way the Earth works and may cause destructive tsunami. The roles of mid-ocean ridges in plate tectonics and hydrothermal circulation are concepts that were only discovered in the last half century. We are now learning how often the ridges erupt, how big those eruptions are and how explosive they might be, and how much they contribute to global gas and mineral cycles. Near-ridge seamounts are a special case only recently recognized: they are influenced by ridge processes but have large calderas so might be capable of especially violent behavior. Hot spot mantle plumes have built many of the thousands of seamounts and islands in the ocean, which are important for species biodiversity, fisheries and other human uses, but which can produce destructive eruptions and landslides.
Our goal is to better understand these and other volcanic processes in the deep sea environment. Through this research we hope to gain insight into potentially destructive eruptions on land or in shallow water. We are studying:
Styles of volcanic eruptions at varying depths and lava compositions
Frequency and volume of mid-ocean ridge eruptions
Explosive volcanism in the deep sea
Submarine landslides and the structure of the flanks of volcanoes
Evolution of hydrothermal systems
Plio-Pleistocene paleoclimatic history recorded in drowned coral reefs
Origin and evolution of oceanic volcanoes
Biogeography of ocean islands and submarine volcanoes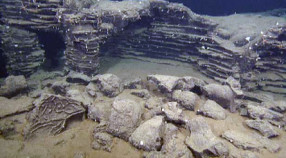 The great majority of the Earth's volcanism occurs at spreading centers, most of which are under the ocean, forming the mid-ocean ridge system where new ocean crust is being created.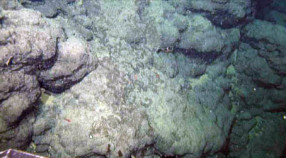 Many chains of seamounts (submerged mountains) are of hot spot or subduction arc origin. However, some intraplate seamounts have different origins. Near-ridge seamounts erupted near the axes of mid-ocean ridges onto recently derived oceanic crust.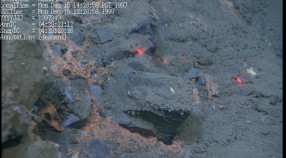 Our continental margin is being deformed by the generally strike-slip motion of the San Andreas fault, as the Pacific plate moves north-west relative to the North American plate, carrying the sliver of coastal California with it.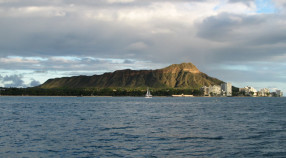 The Hawaiian Islands and Emperor Seamount chain of volcanoes are the product of a mantle hot spot in the middle of the Pacific Plate.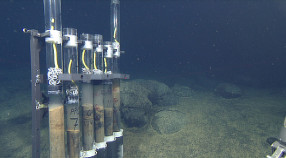 Our research takes us to places such as Hawaii, the Gorda Ridge, the Alarcon Ridge in the Gulf of California, and the seamounts off California.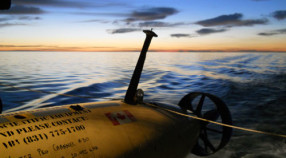 Links to MBARI video and news stories related to our work and other on-line resources on plate tectonics, volcanoes, and earthquakes.

Senior Scientist/ Geologist/ Volcanologist