Nancy is using this page to test the sidebar menu settings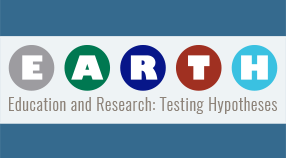 EARTH uses near-real-time data from ocean observatories and other researcher datasets to design and test outreach with the Internet as an interface to scientists, teachers, students, and the public. Workshops are held during the summer and interested educators are asked to trial an existing EARTH activity and complete a rubric as part of the application. EARTH 2017 will be in Monterey Bay, California and will focus on polar research and life in extreme environments.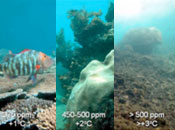 C-MORE science kits offer lesson plans and materials for hands-on science activities in a self-contained format. They are designed for use with a range of grade levels. Each kit provides the information and supplies necessary for educators to teach their students about a particular topic in oceanography. These easy to use kits are a great resource for any classroom. These kits can be borrowed for short periods of time – you are responsible for arranging both pickup and dropoff of the kits.
Applications for the 2017 MBARI summer internship program are no longer being accepted. Information about 2018 will be posted in late 2017. These 10-week internships allow college students and educators to come to MBARI and work on a research or outreach project.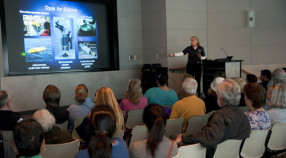 MBARI seminars are usually held on Wednesdays (unless indicated otherwise) at 11:00 a.m. in the Pacific Forum and are open to the public. The seminars cover a wide range of topics related to deep-ocean research and engineering. Our speakers include top scientists and engineers from all over the world, as well as from MBARI.