David Anderson
CeNCOOS PROGRAM DIRECTOR
Monterey Bay Aquarium Research Institute
7700 Sandholdt Road
Moss Landing, CA 95039
Phone: (831) 775-2126
email: dmanderson
Dr. David Anderson is the Director of the Central and Northern California Ocean Observing System (CeNCOOS). Prior to joining CeNCOOS he directed the World Data Center for Paleoclimatology at NOAA from 2005-2014. Dr. Anderson has been a research scientist affiliated with the Institute of Arctic and Alpine Research and Department of Geological Sciences at the University of Colorado since 1991. He has contributed to several NSF EarthCube cyberinfrastructure projects and coordinated data archives for the International Geosphere Biosphere Program. Anderson was a co-author on the national report titled Climate Change Impacts in the United States, contributed to the National Climate Assessment indicators development, and to other national reports on climate change, climate extremes, abrupt climate change, and ocean acidification. He received his PhD from Brown University, and an M.S. degree in marine science from San Jose State University, and holds a U.S. Coast Guard Operator's license.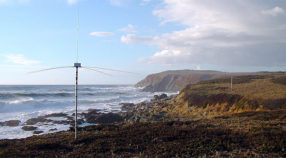 Nov 30, 2016 - The National Oceanic and Atmospheric Administration recently approved a five-year, $11 million grant to the Central and Northern California Ocean Observing System (CeNCOOS). On December 5-6, 2016, CeNCOOS will hold its annual meeting to discuss recent discoveries and future plans for monitoring the coast using funds from their new federal grant.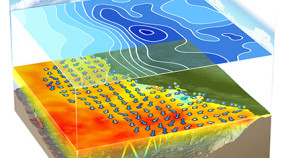 CeNCOOS is a collaborative that enables coastal measurements, model forecasts, and integrated products to inform decisions about our regional ocean.